Scotland's Scariest Hallowe'en Event – Sponsored
---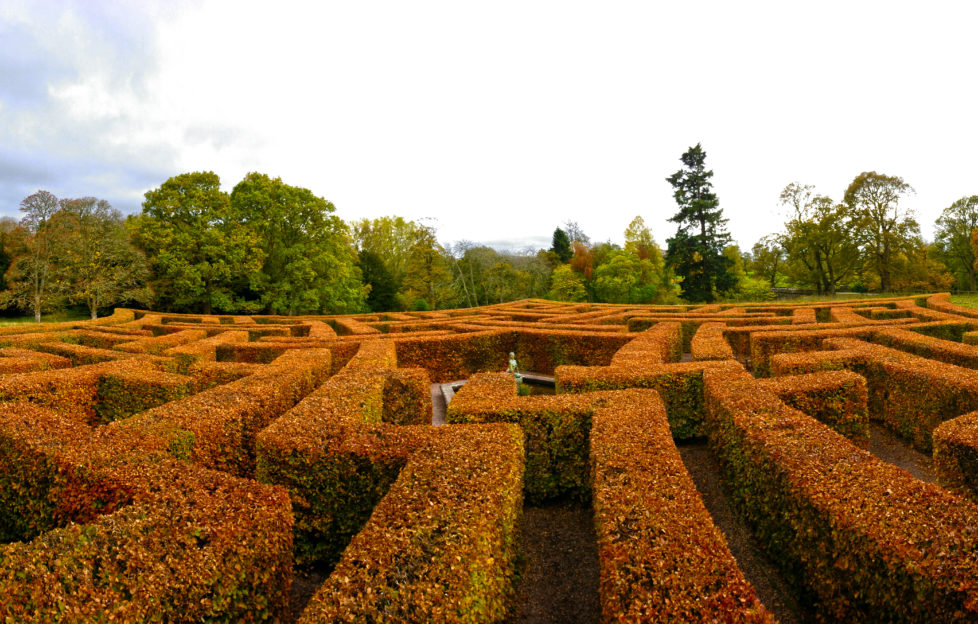 Scone Palace gardens will be filled with jump-scares and ghouls galore. Credit: Shutterstock, Christos Giannoukos.
With thrill-seekers in mind, Scone Palace's Hallowe'en event Spirits of Scone offers visitors the ultimate fright night experience
As night falls, the palace gardens come to life and transform into a truly terrifying playground for all kinds of menacing ghouls and horror film freaks.
The outdoor walking route will take you on an unforgettable hour-long tour throughout the grounds, like you've never seen them before.
And don't miss out on all the extra surprises we have in store for you…
Terrifying Tales
If you're feeling brave, we'll see you in the Tipi of Terror for some ghostly storytelling. Warning! These are no bedtime stories, they come with a nightmare guarantee.
Tickets are priced at £1.50 and are available at the entrance. However, ticket numbers are limited, so please purchase in advance to avoid disappointment.
Dress-up
Really want to get in character? Stop by our pop-up makeup station situated inside the palace, and we will transform you with a gruesome slash or some oozing zombie flesh.
We encourage you to dress up, and we will indeed have prizes for the best dressed, however, we do not permit masks, so look out your face paints and get creative.
Please note: you will be outside for the evening, so wrap-up. We also advise that you wear sensible footwear as the ground can be uneven and may also be cold and wet.
Food and drink
A delicious selection of hot and tasty food will be available from the Fright Night Café – outdoors next to the maze – or in our Dead Servants' Hall – inside the palace. Our monster marshmallow sticks for toasting over the fire-pit are always a welcome treat for a much-needed sugar rush on a chilly night.
Photo Opp
We have several photo opportunities around the event and our ghouls and monsters will be happy to pose for you too. We'd love you to share your experience on Facebook, Instagram and Twitter with the hashtag #spiritsofscone (prizes for best photo each night – tracked using the #)
Getting there
Please follow the signs on the A93 which will direct you to our on-site parking. Don't panic if you are running a little late, time slots are only a guide and we can be flexible. The event opens at 6.00pm each evening and last admission is at 8.00pm (Sunday, Monday, Tuesday and Wednesday) or 9.00pm (Friday, Saturday and Thursday). Please note that last entry to the walk is 15 minutes after the last time slot. The outdoor walk route is likely to take between 40 minutes and 1 hour.
For further information and to pre-book your tickets, visit the website >>
Spirits of Scone is not suitable for young children and teenagers under the age of 16 should be accompanied by an adult. Dogs are not permitted.