Spotlight: "In-hoose Bakery", Kirkintilloch
---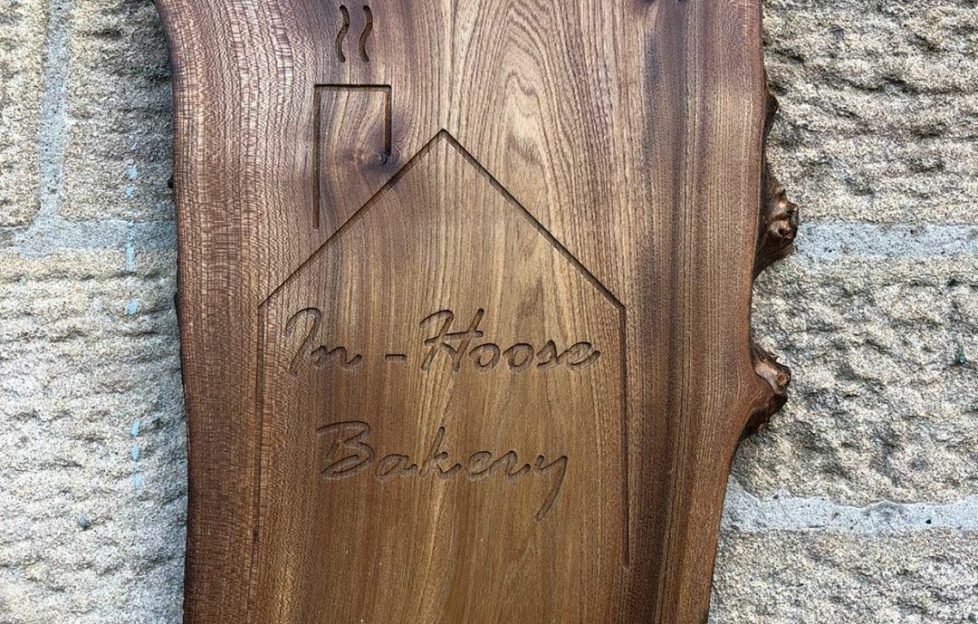 In-hoose Bakery is exactly that, a micro bakery cooried away in a local baker's home
Situated on a quiet, residential street in the East Dunbartonshire town of Kirkintilloch, it's very easy to walk straight past In-hoose Bakery. The only giveaway is a simple, carved wooden sign by the front door of owner and head baker Pauline Johnston's home, where this charming new micro bakery is located.
Since opening in October, In-hoose – which typically offers four breads and sweet treats including cinnamon swirls, pastries, chocolate cake, tarts and biscuits, made primarily with Mungoswells Malt and Milling flour – has been sold out most weeks.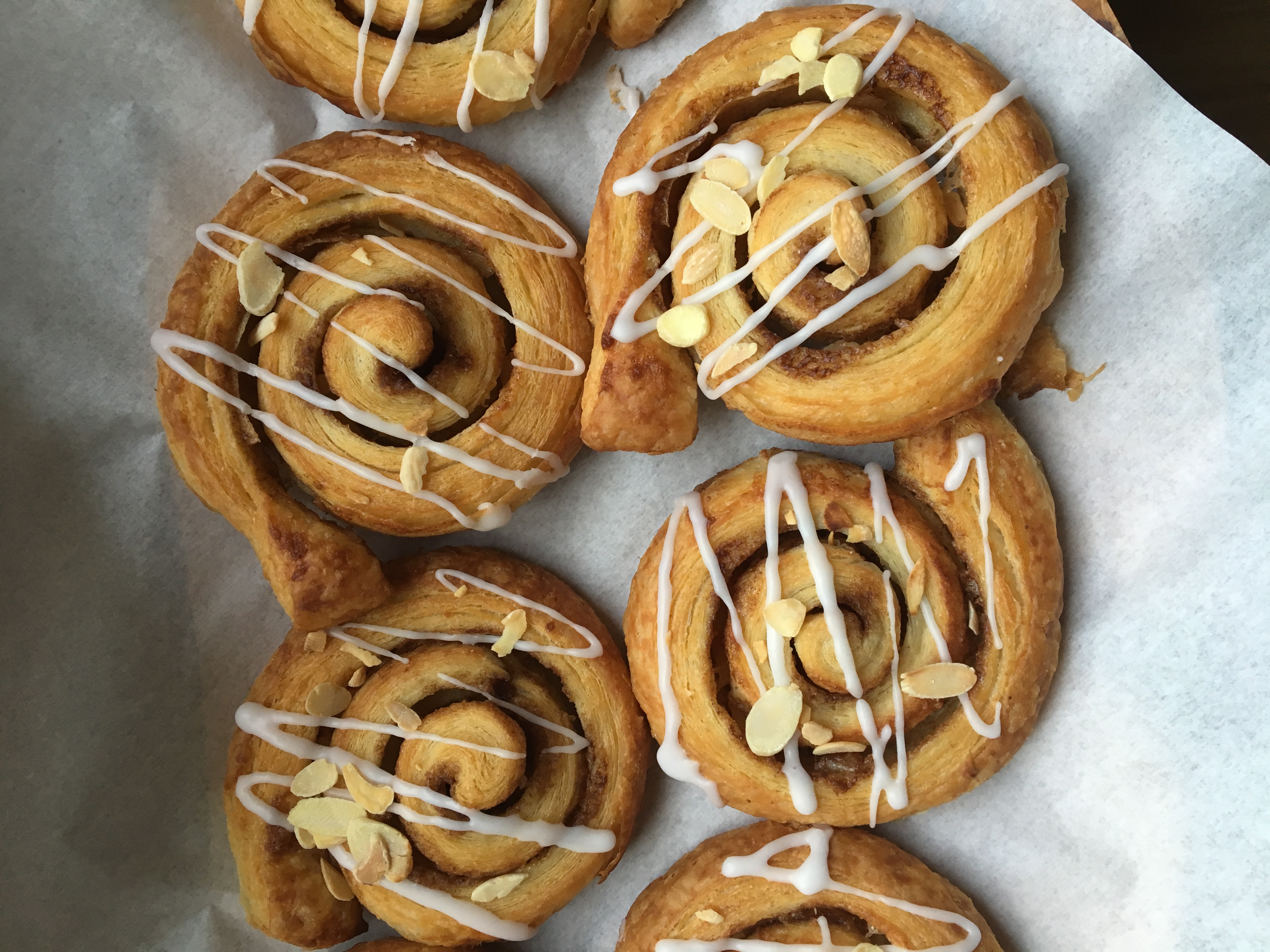 A charmingly fuss-free set-up, customers submit an online order form at the beginning of the week, then pick up their purchases on Saturday mornings. Met at the door of Pauline's cosy house, they are ushered in to where cakes and breads are laid out ready to take away. A spare bedroom, previously occupied by one of her children who has now flown the nest, acts as the bakery, complete with industrial-sized oven.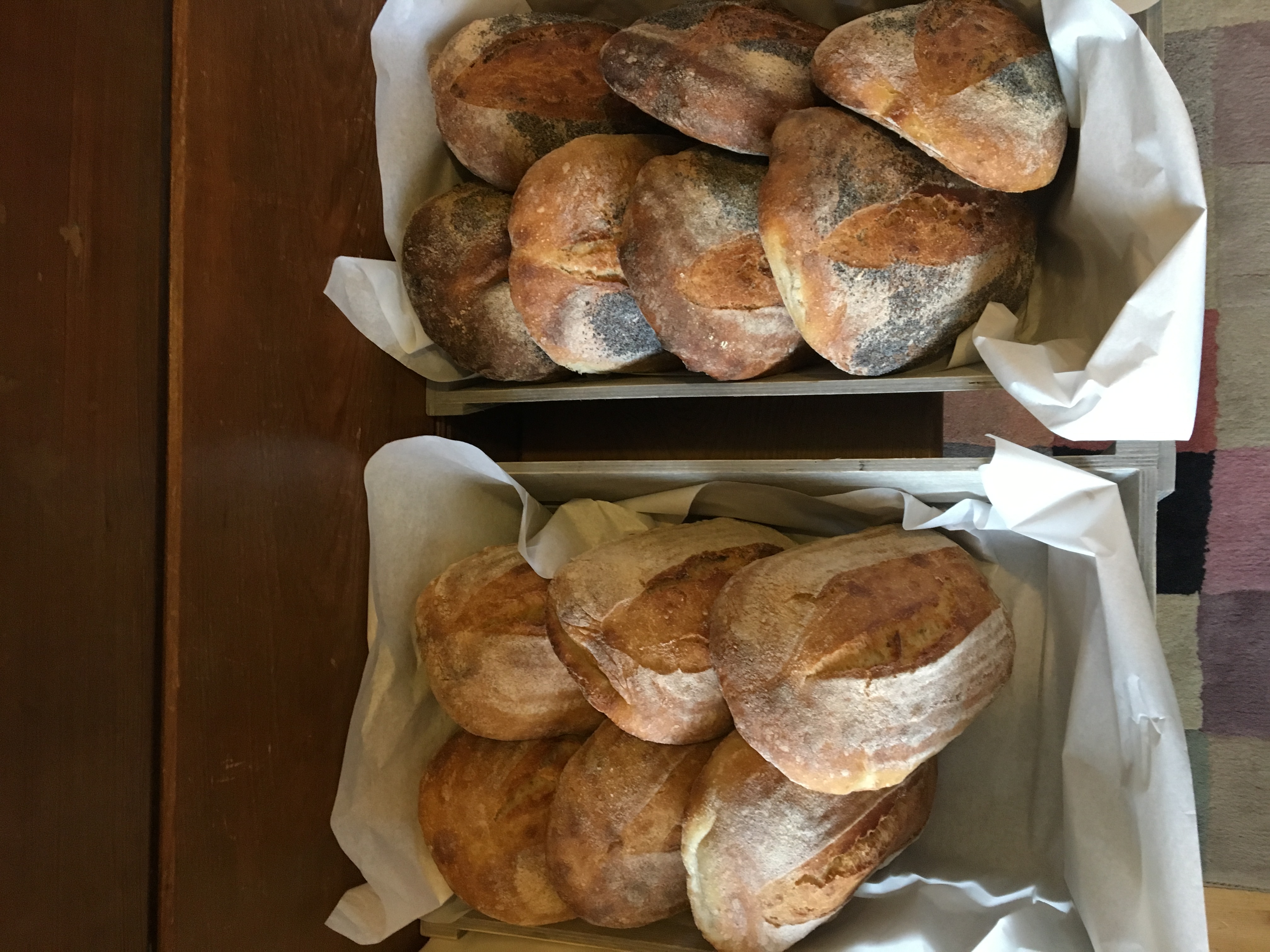 Pauline, who works part-time in a nursery, started baking bread a few years ago and entered the Royal Highland Show bread competition this summer, winning a Silver Award. Several friends had encouraged her to start her own bakery for a while, ("either that or apply to The Great British Bake Off"), and so In-hoose was born.
It also helped that baking is very much in her genes. "My maternal grandfather, Robert Miller, was a baker in Glasgow and he was in the catering corps in World War Two; he served in France, North Africa and Norway," said Pauline.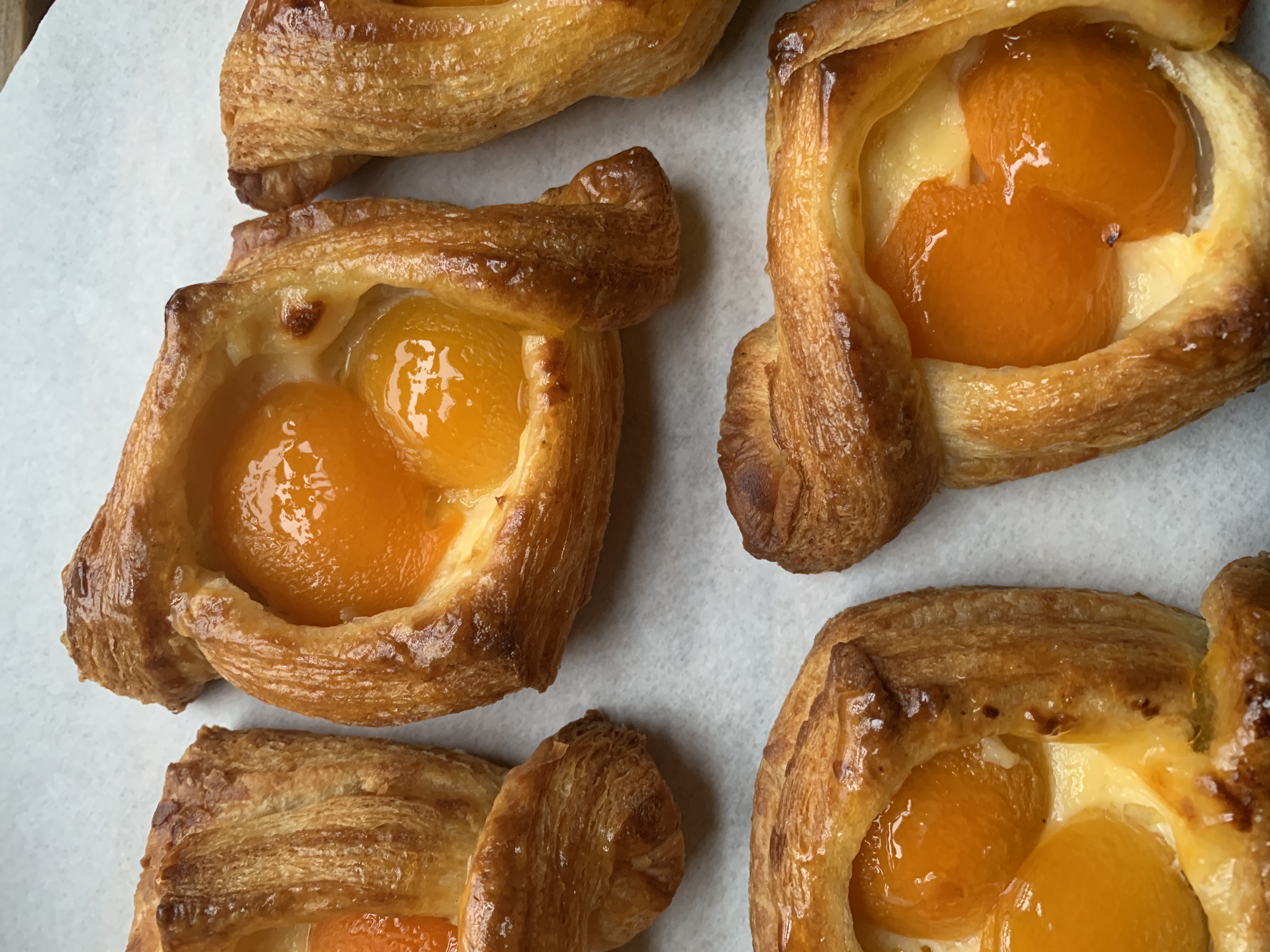 She continued: "We still have his recipe book from his army days. Before and after the war he worked in Thompson's Bakery in Rutherglen.  He would bake with us on Saturday mornings, and I remember him mixing various doughs with only his hands on an open worktop. He encouraged me to make things myself and I've loved it ever since.
"I have four children and, as well as baking for them, I would always donate cakes to school fairs, other events and various sports clubs. Some of our children have left home, so we had a room to spare and I decided to take the plunge. So, I bought a bigger oven and we converted a bedroom into the In-hoose Bakery.
"I certainly like the idea of local shopping and, when it comes to bread, I think the simpler the better, with no unnecessary additives or preservatives."
Due to the popularity of the bakery, which has so far just been from word of mouth and on social media, Pauline has plans to expand, hoping to eventually bake more than once a week. Also in the pipeline are baking classes and more work with community groups, plus bread making classes for adults and children in the New Year.
Follow on Instagram @inhoosebakery