Magnificent St Magnus Festival
---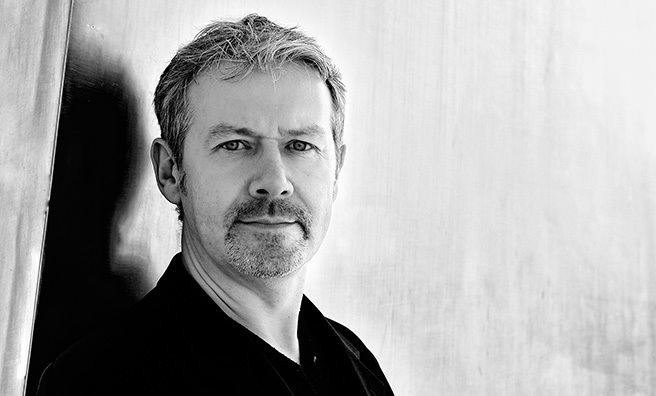 1977 was the year of the Queen's Jubilee and the birth of Apple computers. Musically, punk rock was slowly emerging, Elvis Presley breathed his last and Queen's Bohemian Rhapsody was named the best single in 25 years. Oh yes, and the St Magnus Festival was founded!
Thanks to the efforts of a small number of founders, including composer Peter Maxwell Davies, the Orkney music event has grown from humble beginnings to become one of the UK's premier and most respected festivals.
Many of the world's greatest musicians have performed there, notably Isaac Stern, Nicola Benedetti and Evelyn Glennie, and it is on the wish-list of many performers who have yet to grace Orkney's shores.
If anyone knows the Festival inside out it is Artistic Director Alasdair Nicolson, who has been involved for almost 25 years either as a young composer or in his current more administrative role.
"I'm immensely proud to be Artistic Director of this Festival which holds an extremely strong position internationally and which embraces such a wide range of activities," he says.
"There's a broad mix of art at all levels and biggest names in the world from all art forms are side by side with amateur performers, children and traditional music.
"The St Magnus Festival has been a big part of my own story as a professional musician and composer. I first came to the Festival nearly 25 years ago and this was my first paid commission as a composer. I also did work in schools and conducted a community production of The Beggar's Opera with the Scottish Chamber Orchestra. That meant that Orkney and the Festival gave me a very natural home for the variety of my abilities and interests."
Firmly based in the community
Alasdair recognises that the community spirit behind the festival is one reason for its success. "The Festival is still only run by two and a half professional staff (I'm the half) and relies hugely on an army of volunteers to help with everything from box office to technical production to hosting and transporting.
"For this reason it's firmly based in the community and is also an annual opportunity to showcase local talent amidst all the other events. For example, we have a large and strong Festival Chorus who get the opportunity to sing with an international orchestra and which can number up to 160 voices – a huge chorus for such a small group of islands.
"The St Magnus Festival's reputation is spread widely across the arts world and there certainly have been artists who are desperate to come here and are very willing to change plans and alter schedules just to be part of something they've heard so much about.  One very famous soprano recently discovered that the dates were tricky and instructed her agent to 'make it work' so determined was she to visit.
"A look back through the history shows a list of composers and performers whose first professional work was at the Festival but who are now some of the most highly regarded artists."
A Creative Vision
This year's Festival will be tinged with sadness after the death of Sir Peter Maxwell Davies earlier this year. Alasdair knows his contribution – not just in forming the Festival but by his energetic and whole-hearted support – is not something to take lightly.
"I think that Max probably had that creative vision that saw the potential of Orkney at midsummer. The beautiful Cathedral, the history of the islands and the infrequent appearance of professional musicians," he says.
"Of course he had to have the help of many local residents like Archie Bevan, Norman Mitchell and indeed my predecessor Glenys Hughes and her husband Dick. But Max could tap into a wide variety of well-known musicians and ensembles and had the sense of a composer living in a community and wanting to bring some of what he did to that community."
---
More…
For more information about the Festival or to find out the line-up for its 40th anniversary festival this year, go to: www.stmagnusfestival.com