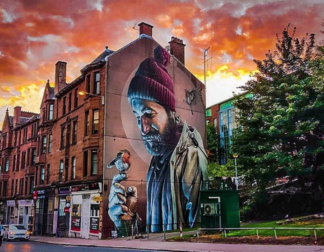 Recommended by @FindingScotland.
Glasgow's famed for its street art, but High Street's St. Mungo has to be my favourite. The piece by artist Smug is one of the most beautiful pieces of art I've ever seen (let alone street art). It shows the patron saint of the city with a robin – depicting the story of one of his miracles, where as a child he brought a pet bird back to life.
Find out more about Glasgow's mural trail here or discover more adventures on your doorstep.