The Top Eight Kelvingrove Museum Exhibitions
---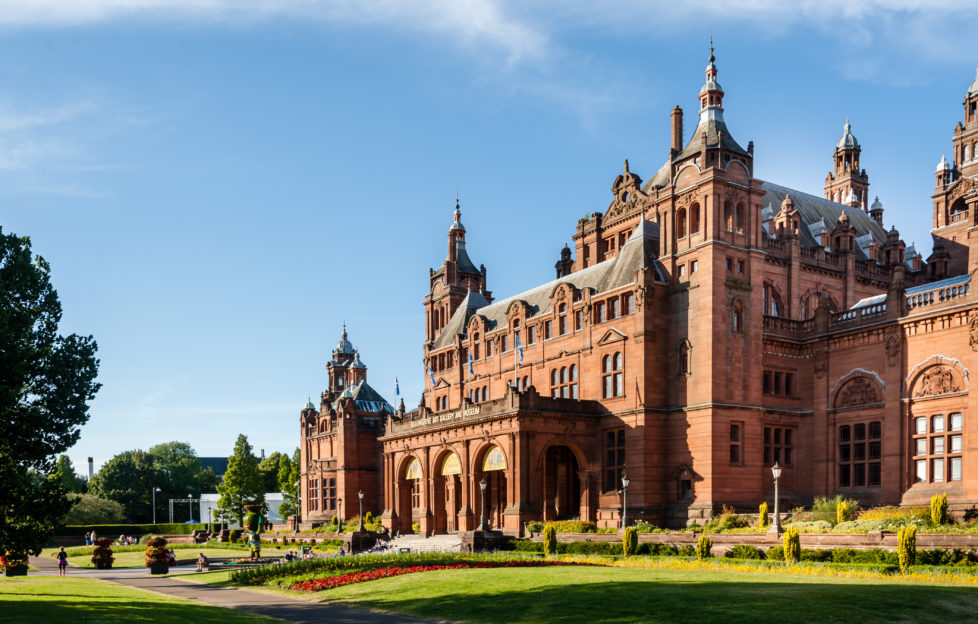 Kevingrove Museum. Pic credit: Shutterstock/REX
Take a peek inside Kelvingrove Art Gallery and Museum, one of Glasgow's most iconic buildings and Scotland's top museums…
The Kelvingrove Museum opened in 1901, and then re-opened in 2006 after a three-year closure for major refurbishment and restoration. This renovation cost nearly £28 million. Despite this expense, 2.23 million visitors were recorded in the first year of reopening.
The art gallery and museum is still one of Scotland's most popular free visitor attractions. It features 22 themed, state-of-the-art galleries which display an astonishing 8000 objects. The great collections at Kelvingrove are extensive, wide-ranging and internationally significant. They include natural history, arms and armour, art from many art movements and periods of history and much more.
We asked museum manager Dr Neil Ballantyne to choose his top eight exhibits and why they appeal so much to him.
German armour, 1500-10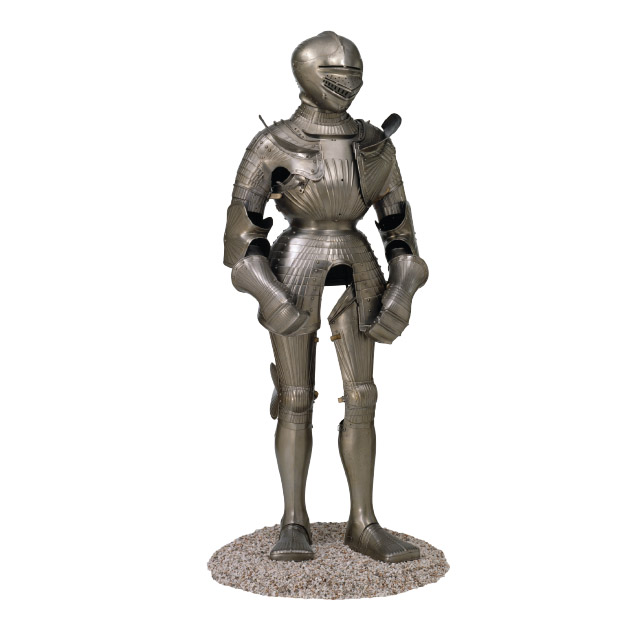 Many people rightly regard the Pembroke Armour as being the star item in Kelvingrove's collection. However, my favourite is the German armour or 'harness' located next to it. This provides a stark contrast with the grandeur of Lord Pembroke's armour. The German armour made in Nuremburg is much more plain and functional in appearance. However, it carries an air of professional menace. The armour, together with the accompanying weaponry, tell me the man who wore it knew his trade well.
Leopard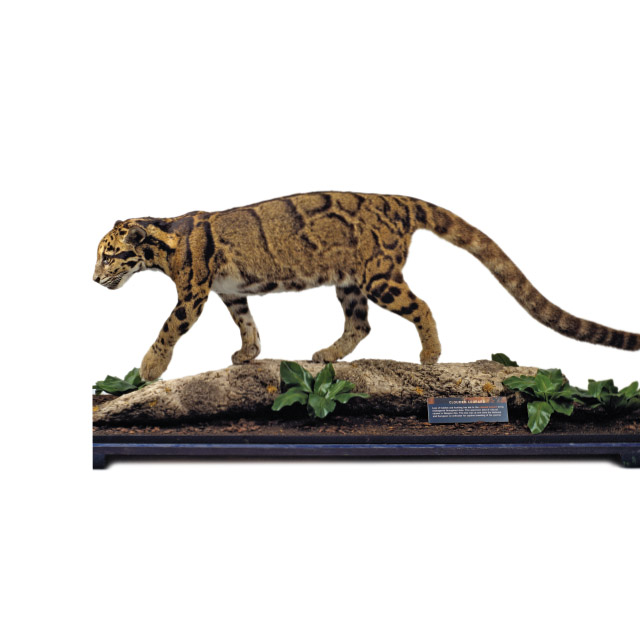 This Leopard was originally from a zoo in Glasgow. It came to the museum collection after its death. For many years the leopard remained in the freezer until the redisplay of the West Court. It now 'stalks' the migrating animals in the Serengetti display in a case purchased by the Friends of Glasgow Museums.
Spitfire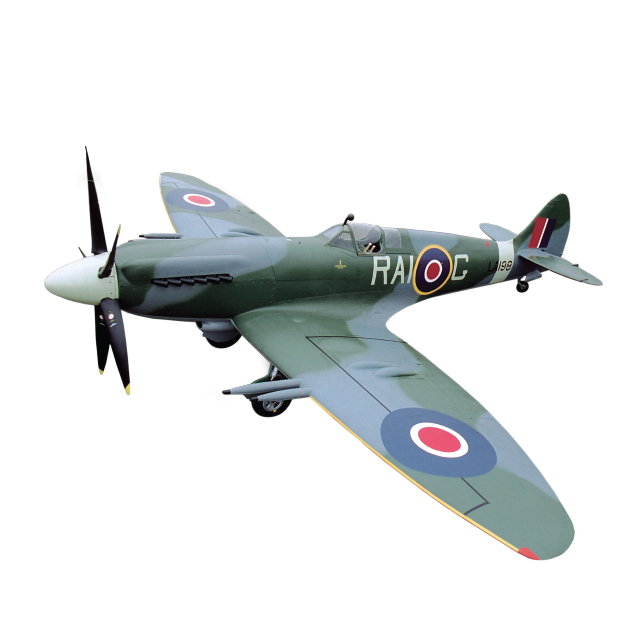 For many British people the Spitfire is an iconic aircraft. Built in 1946, this Spitfire was flown by 602 (City of Glasgow) Squadron. On November 11 2015, it was lowered from suspension for maintenance. I watched the team that were lowering the Spitfire pause for the Armistice Day two minutes silence. This was a particularly poignant moment for me.
Van Gogh portrait of Alexander Reid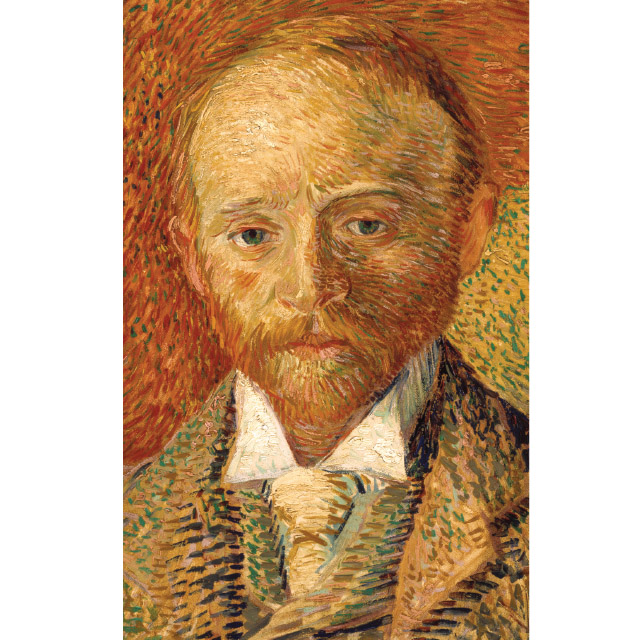 This painting is often mistaken for a self-portrait by Van Gogh. However, Alexander Reid was an art dealer from Glasgow who purchased works for sale in France. These paintings were only on offer to Glasgow's wealthy 19th century industrialists. Van Gogh and Reid were on friendly terms. It's said they often went drinking together and many French locals mistook one for the other.
Haggis
Of course, this isn't an animal. The Haggis is a creation from the imagination of our Conservators. They used various parts of other natural history specimens and stuck this together! Its presence in the Scotland's Wildlife gallery is a good-natured joke that Scottish people readily understand. However, it can sometimes puzzle some of our foreign visitors! This object is an important reminder that although museums provide an education, they can also be a source of fun.
The Scotsman by Ron O'Donnell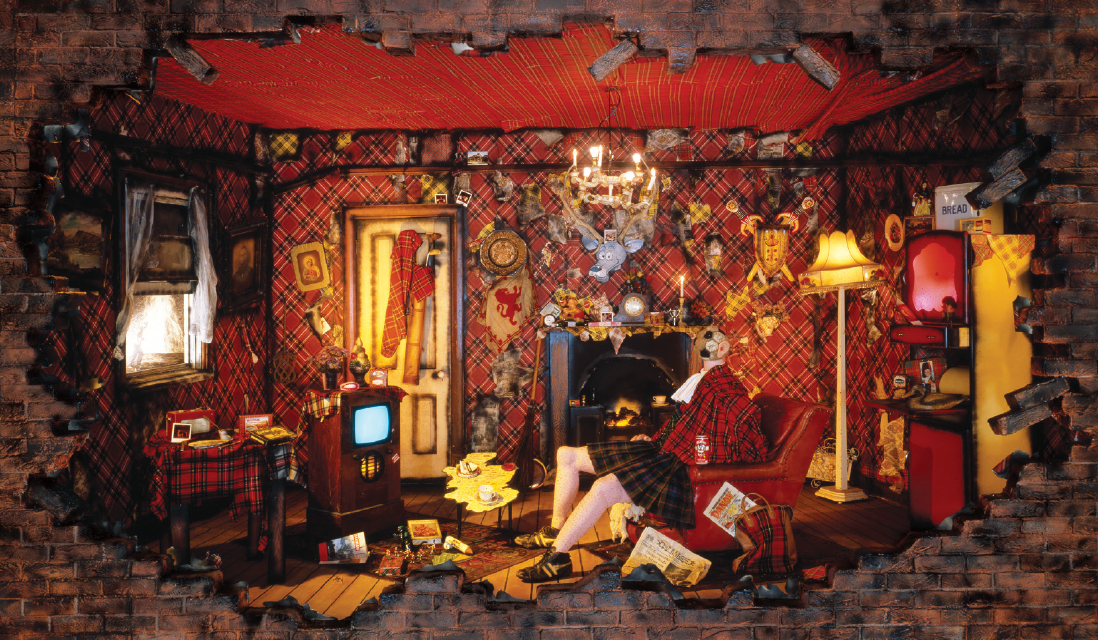 The museum's 'Scottish Identity in Art' gallery hosts this image. This gallery examines how artists have depicted Scotland and the Scots over the years. O'Donnell has combined everything stereotypically Scottish, from newspapers to kilts. He depicted his figure of the Scotsman with a football for a head. Presumably because he thinks male Svots only think about football.
The Last Of The Clan, painted in 1865 by Thomas Faed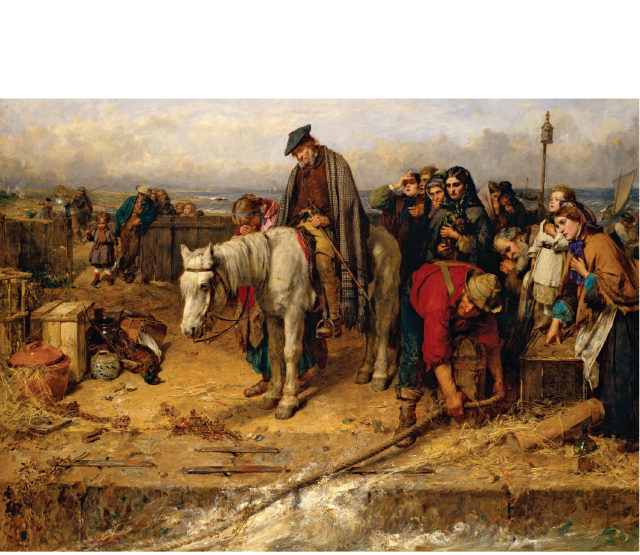 This depicts Scottish emigrants forcibly cleared from their land and leaving Scotland forever. It's one of my favourite pictures. There's a connection with my own family history. My ancestors emigrated to Canada, South Africa, Australia and New Zealand.
Anna Pavlova, by John Lavery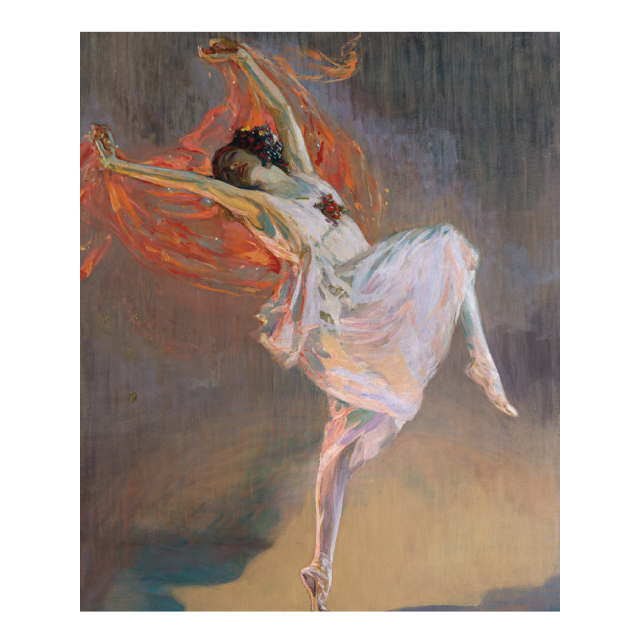 Anna Pavlova, by John Lavery. This is another of my favourite pictures. Mainly because of the way in which Lavery depicts the joy in movement of the famous ballerina. This picture has prompted dancers from Scottish Ballet to visit the museum. It was also inspiration for one little girl, who accurately mimicked the pose of Pavlova in a viral photograph.
Situated within the west end of the city centre, this Glasgow museum occupies the city landmark that is Kelvin Hall. You will find the Kelvingrove Art Gallery and Museum on Argyle Street, Glasgow, G3 8AG.
For more information on Kelvingrove Art Gallery and Museum visit their

website 
Discover Dippy The Diplodocus at Kelvingrove Museum >>