The Ramblers' Festival of Winter Walks
---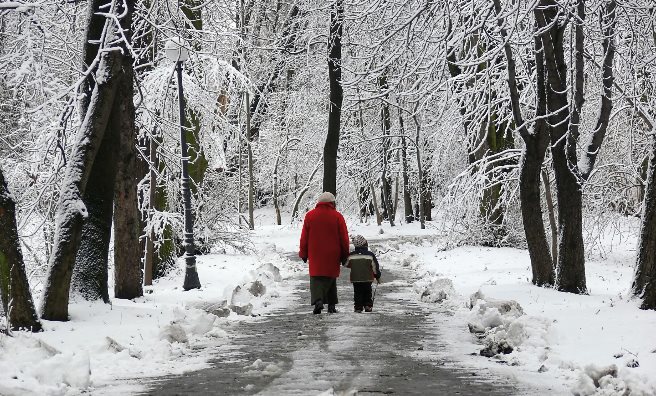 Sign up to our Weekly newsletter
As the cold weather takes hold, the Ramblers' annual Festival of Winter Walks will provide walkers with the chance to leave footprints in the snow as they explore the country's beautiful wintry landscapes.
During the Festival of Winter Walks, which runs from December 20 until January 4, Ramblers Scotland groups will be leading free walks across Scotland – from short festive strolls involving carol singers and Christmas markets to rambles to walk off the mince pies and kick-start New Year's resolutions.
The Festival also features more than 400 circular walking routes which walkers can download from Ramblers Scotland's Medal Routes App at www.medalroutes.org. These Medal Routes, which are also available online, each have bronze, silver and gold levels, allowing walkers to choose how long they want to walk for.
'Explore Scotland at its wintry best'
"Walking is great at any time of the year but there's nothing quite like wrapping up warm and heading out with family and friends to explore Scotland at its wintry best," said Ramblers Scotland Convener David Thomson.
"Our walks during the Festival are free, fun and open to everyone. Put on your hat and scarf and join us as we head out into the crisp, clear winter to enjoy the season the way we know best – on our feet."
For lots more ideas about getting out and about across Scotland, pick up a copy of this month's Scots Magazine. Available in the shops now – or sign up for a subscription by clicking here. 
Sign up to our Weekly newsletter