A Taste Of The Food Life In Angus
---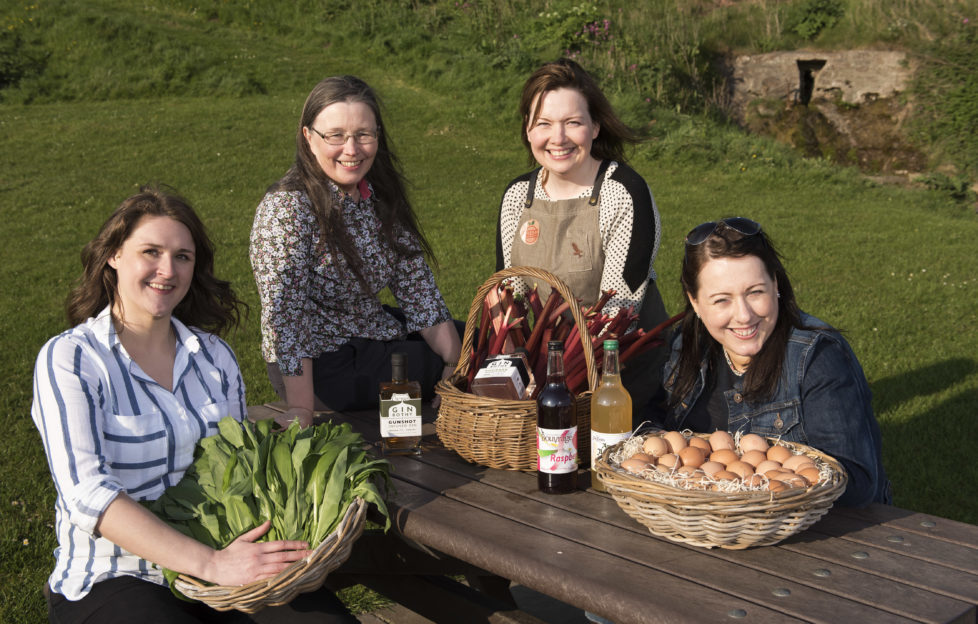 A few of the delicious products The Food LIfe offer. Photo by Andy Thompson for Angus Council
This summer, The Food Life, a group of Angus food and drink businesses, will be tempting tastebuds at a series of mouthwatering events throughout the county.
The Food Life aims to put Angus on the map for its excellent food and drink while also ensuring local produce is accessible to residents and visitors alike.
The group is currently planning a series of pop-up events across Angus, beginning with a street food market at East Haven beach on Sunday, July 31, from 11am – 6pm.
Fabulous authentic local food
Leader of the group, Jillian McEwan of Fresh Food Express, explained that entrance to The Food LIfe's street food market at Easthaven will be free and will feature fabulous authentic local food and entertainment.
"There's an amazing array of fantastic food and drink in Angus, from produce fresh from the land and sea, to artisan drinks such as raspberry gin," said Jillian. "We want to show people what's available in the area and let them try it out for themselves.
"Street food is very popular at the moment so we felt this would be a fun and effective way of promoting our products and telling the story of Angus as a foodie destination."
'Food, music and atmosphere in the beautiful surroundings of East Haven beach'
Wendy Murray, lead trustee of the East Haven Together Community Group said: "We are delighted that The Food Life group has decided to hold its first street food and drink event in East Haven. We've held 'foodie' events here in the past and they have been very successful so this is a very welcome addition to our events calendar.
"We look forward to welcoming many people to the village as they come and enjoy the food, music and atmosphere in the beautiful surroundings of East Haven beach."
Pop-up events with top local chefs
As well as holding a series of street food events across Angus and Dundee, The Food Life plan to hold pop-up events with top local chefs in restaurants and venues across Angus and will also be appearing at other local events, such as the Taste Angus Festival at Glamis on 20-21 August.
For more information, click here.
---
The Food Life
Members currently include: