Ten Things To Do This Week 2-8 March
---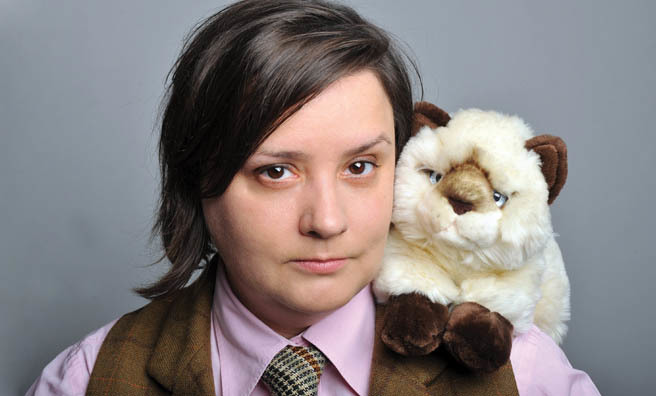 Susan Calman. Image: Steve Ullathorne
1. Dundee Women's Festival
Celebrate International Woman's Day with a programme of events, activities, debate and talks across Dundee from the 2nd March. The festival includes an opportunity to learn about influential women in history, plus try your hand at a range of fun activities from cooking up an Indian banquet to street fit dance class.
2. Oliver! – King's Theatre
You know the songs, now see the classical British musical brought to life on stage. Edinburgh's oldest theatre company, Southern Light, brings Oliver! to the King's Theatre from the 3-7 March. Over 200 people from across the capital have been involved with this huge musical production.
3. Aleksander Kudajczyk – Chopin, The Polish Influences
Concert pianist Aleksander Kudajczyk showcases his Polish influence at St Andrews University Music Centre on March 4. Behind the music is a remarkable story: Kudajczyk was discovered while working as a janitor in the University of Glasgow.
4. Susan Calman – Lady Like
Scotland's funny woman Susan Calman will bring her first ever UK tour to various venues across March. Expect a hilarious set drawn from the comedian's personal experience, plus a fair examination of why she should be the first female Doctor Who. Our March issue explains all!
5. Bedazzled – A Welshman in New York
Scotland's International Poetry Festival, StAnza, kicks off in style with a performance of Bedazzled, a snapshot of Dylan Thomas' life in 1950s New York, at Byre Theatre on March 4. This production looks at who Dylan Thomas really was, what he meant to America, and what America really meant to him.
6. Kazuo Ishiguro – Edinburgh International Book Festival
Spend an hour in the company of Man Booker Prize winner Kazuo Ishiguro. The leading novelist will discuss his brand new novel, The Buried Giant, at the Royal Lyceum Theatre, Edinburgh, on March 5.
7. Carnegie's Treasures
Discover more about Scotland's famous philanthropist, Andrew Carnegie, with a special exhibition at his Birthplace Museum, Dunfermline. This fascinating display tells the story of the generous industrialist through the uniquely British practice of bestowing presentation caskets.
8. First Jazz Evening at The Horseshoe
It's an evening of live jazz and gourmet food at The Horseshoe Inn, Peebles, on March 6th. The fine dining restaurant will host its very first jazz evening with music from Marcus Ford and the Ritz Trio Jazz Band. Choose from a special nine course menu paired with a wonderful matching wine.
9. Edinburgh's Fashion Week Launch Weekend
Step into Spring and celebrate your style with Edinburgh Fashion Week. The Mound will transform into Edinburgh's official House of Fashion, accompanied by special pop-up stores, exciting food and drink partners, DJ sets and fashion shows.
10. Dunbar SciFest
It's all about celebrating inspirational science in Dunbar this weekend. Dunbar SciFest features a full programme of events including mesmerising light show The Magic Lantern at the Barns Ness Lighthouse. Be astounded by record breaking science, see up close the physics of fire or listen in on a storytelling session – it's all here!
For lots more ideas about things to do and places to go, pick up a copy of this month's Scots Magazine. On sale in newsagents and supermarkets now or subscribe by clicking here.