Tom Weir | Following The Prince Part 4
---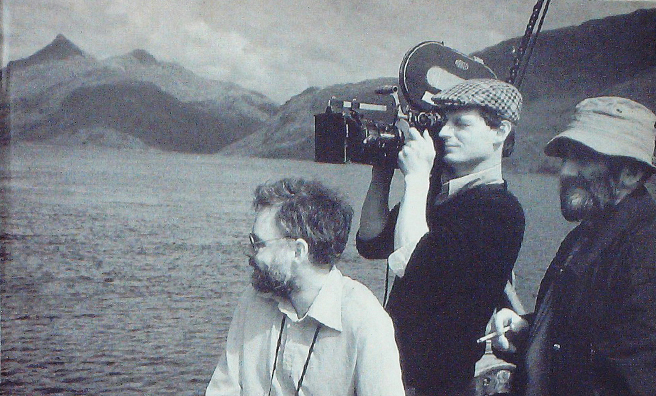 Tom Weir stops in at a cave of wonder on his trail of Bonnie Prince Charlie's escape through Knoydart…
I had promised our cameraman not just a dark cave, but a fine piece of rock architecture, a thrilling jumble of boulders enclosing a natural grotto admitting shafts of light to give a stained-glass feeling to the interior.
He was not disappointed, for the whole wild setting is in keeping with the adventurous story of weather-beaten men raiding and foraging a neighbourhood which was too close for comfort to the Fort Augustus garrison.
The good days ended with bad news when they heard that Black Campbell of Kintail was less than four miles away, lifting cattle with his militia of Ross-shire men.
The whole party moved north by climbing over the ridge of Tigh Mor na Seilge to drop down to Loch Affric and thence to a point near Leitre in Glen Cannich, the most northerly of the Prince's travels.
That bit of the story we reserved in order to link it to Ben Alder.
Meantime we had various bits of photography around Eilean Donan and Strath Cluanie to tie up while the weather was in our favour.
A Change In The Wind
Afterwards, I had the weekend off and I arranged a jaunt with Roger Robb, who has figured in many a Scots Magazine article and now lives in Dingwall.
He arrived sure enough, with rock-climbing gear and the camping kit, but a drastic change to wind and rain had set in even as he left home.
So we abandoned our plan of climbing on the Cuillin and stayed in Kintail going for the long mountain, Ben Attow, which I had never climbed, though its pinnacled north-west end has attracted me for decades.
That wet morning we took the mountain from the east, up the unremitting slope above Glen Lichd, encouraged by only one thing, that our peak was clear of mist despite the downpour which soon soaked me to the skin.
The cold was a spur to keep moving, though the wind was rising to gale-force and unbalancing us.
Great to reach the main cairn, crouch behind it, and sort out the amazing tangle of gloomy peaks and ridges around us.
From our position at over 3000 ft. we looked east along the great trench of Glen Affric, its elongated lochs pale slits of mercury in a charcoal world, while just behind us, across Glen Lichd rose the sinister bulk of Sgurr nan Spainteach, which I'd climbed years ago, like those of Glen Affric, without giving a thought to the stirring events that once took place in this historic district.
Read more from Tom next Friday!
---
More!
Read more from Tom!
We have an extensive archive of Tom Weir's great columns for The Scots Magazine, and we're slowly but surely getting them published digitally for new generations to enjoy.
To see the columns we have online so far, click here.