Tony Singh Gets Tasty!
---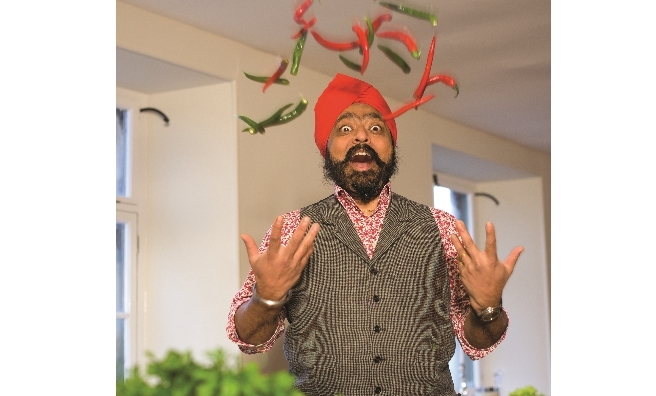 Tony adds more tasty ingredients to his Tasty dishes!
Celebrity chef Tony Singh – famed for mashing up the best Scottish produce with foods from around the world – has opened the doors of his brand new Glasgow restaurant: Tasty.
Tasty by Tony Singh is situated within ALEA Glasgow casino on the banks of the river Clyde and is set to spice up the city's already vibrant restaurant scene.
'Eating and enjoying food should be fun'
"Tasty is a unique culinary mash up which delivers an unforgettable taste explosion," said Leith-born Tony, who is famous for his haggis pakora. "Eating and enjoying food should be fun. So where better to open my restaurant than within a casino – where adults come to enjoy themselves!"
Tony Singh has featured in a number of popular TV cookery shows including BBC2's Great British Menu and The Incredible Spice Men. With over 25 years' experience, Tony has developed a distinctive style that's made him hot property in restaurant circles.
As one of the most innovative and vibrant culinary talents in Britain today, Tony's unique cooking style is hugely popular and Visit Scotland recently named Tony a "Real Scot", making him an ambassador for Scotland, with the responsibility of promoting Scotland and its delicacies globally.
Reservations at Tony Singh's Restaurant Tasty can be made by clicking here.
---
We Get Tasty with Tony!
Look out for the May issue of The Scots Magazine, when Tony's giving a member of our team a hot and spicy cookery lesson!