Volunteers Required For Hinterland
---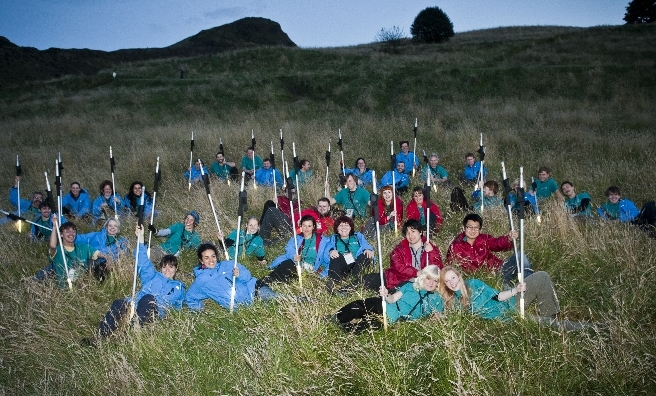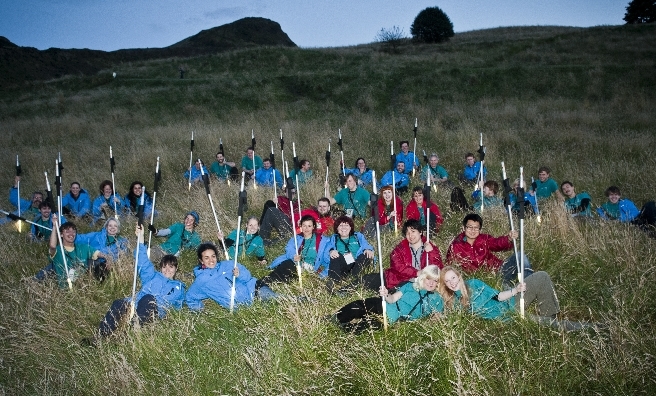 Plea for volunteers to help at Hinterland. Photo copyright Sean Bell
On 18 March 2016, Hinterland will launch Scotland's Festival of Architecture. This pioneering night-time public art event at St Peter's seminary near Helensburgh is a key highlight of the Year of Innovation, Architecture and Design – and volunteers are required!
Hinterland will be the first time the Seminary, a modernist masterpiece designed and built by Andy MacMillan and Isi Metzstein of the renowned Gillespie, Kidd and Coia architectural practice, will be publicly accessible since NVA took over the restoration of the ruined building.
Discover the ruined seminary buildings
Audiences will walk through the atmospheric semi-ancient woodland to discover the ruined seminary buildings, subtly re-animated with light installations and a specially commissioned choral work by composer Rory Boyle performed by St Salvator's Chapel Choir from the University of St Andrews.
Volunteer opportunities include woodland work, building and construction, event stewarding, social media, transport hub and box office assistance – and anybody who is 18 years old or older is welcome to participate.
'An international platform for Scotland's vibrant and creative culture'
"We see Hinterland as an international platform for Scotland's vibrant and creative culture," said Rebecca Powrie, Kilmahew/St Peter's Engagement Coordinator.
"To make this possible, we need the help of local communities in the west of Scotland. Engaging local people in the cultural, educational and heritage based volunteer opportunities that this project offers is what lies at the heart of its success. I would like to encourage all people – regardless of their background or interests – to get involved in this challenging and rewarding experience and become a part of Hinterland's ever expanding history."
The deadline for volunteer applications is February 6 – click here to apply.
Look out for an article about Hinterland in a forthcoming issue of The Scots Magazine.
St Peter's Seminary – the abandoned modernist mastetpiece which will host Hinterland. Photo by James Johnson
---
Hinterland
Near Helensburgh, Argyll & Bute, Scotland
18 – 27 March 2016
Tickets on sale from 2 December 2015 at www.hinterland.org
---
NVA
NVA's mission is to make powerful public art that reaffirms people's connection to built and natural heritage.
NVA has ambitious plans to resuscitate St Peter's Seminary, the decaying modernist icon in the West of Scotland as the most significant new cultural resource and large-scale arts venue of this century.
This will include a 600-capacity venue, indoor and outdoor teaching spaces, a historic castle, woodland paths and visitor facilities.