World Whisky Day Gift Guide
---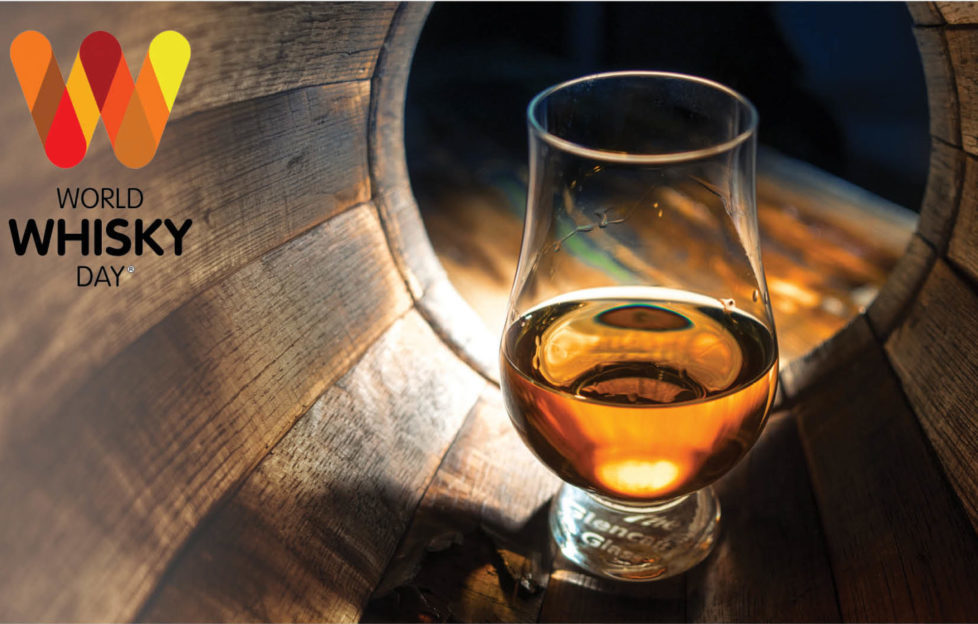 It was World Whisky Day on Saturday, but don't worry if you missed it! May is the month of whisky, so here's everything you need to celebrate with a dram
World Whisky Day is organised out of a small office in Edinburgh, but has grown bigger each year to incorporate events across the globe – from Scotchology in Minneapolis to Whisky Day Cracow in Poland!
Tastings, tours and events are being staged right across the country for whisky month! To find out more or get involved, click here.
Below is a short gift guide for the whisky lover in your life.
GIFT GUIDE

Edinburgh Rock Whisky
£18.99, DC Thomson Shop
A one-of-a-kind product made in Scotland by a Scotsman! This unique Edinburgh Rock glass bottle, moulded in the shape of Edinburgh Castle is filled with five-year-old blended malt and packaged in a hand-made wooden box with a booklet detailing historical events at Edinburgh Rock.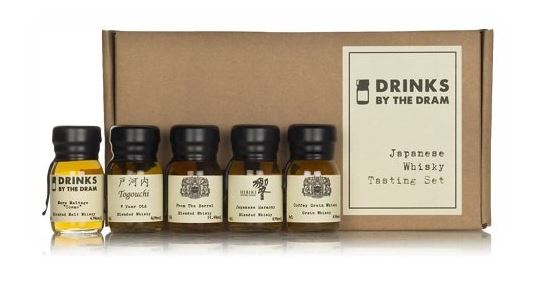 Drinks by the Dram: Japanese Whisky Tasting Set
£32.23, Amazon
Try a selection of five whiskies produced in Japan, which has become very well-known for whisky production. A collection of fine Japanese whiskies best enjoyed neat or with just a splash of water.

Whisky Lovers Gift
£43.50, DC Thomson Shop
Treat yourself to a wee dram of all things whisky! From cake to marmalade, not forgetting the all-important bottle of Famous Grouse whisky!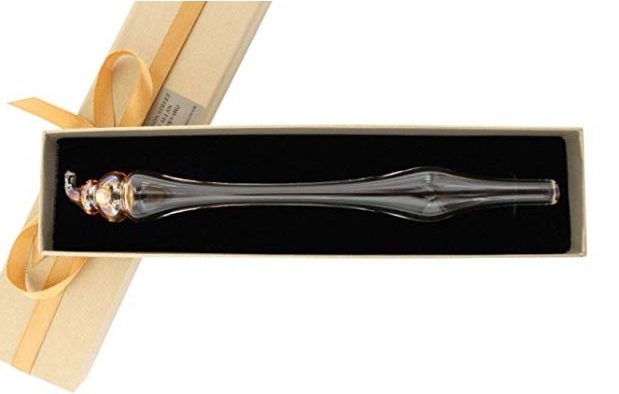 Angels' Share Hand Blown Glass Traditional Still Whiskey Dropper
£19.95, Amazon
This is a hand blown glass whisky water dropper. Just one drop of water can change the composition of your whisky. The Whisky diluting dropper allows finer control especially if adding water to cask strength whisky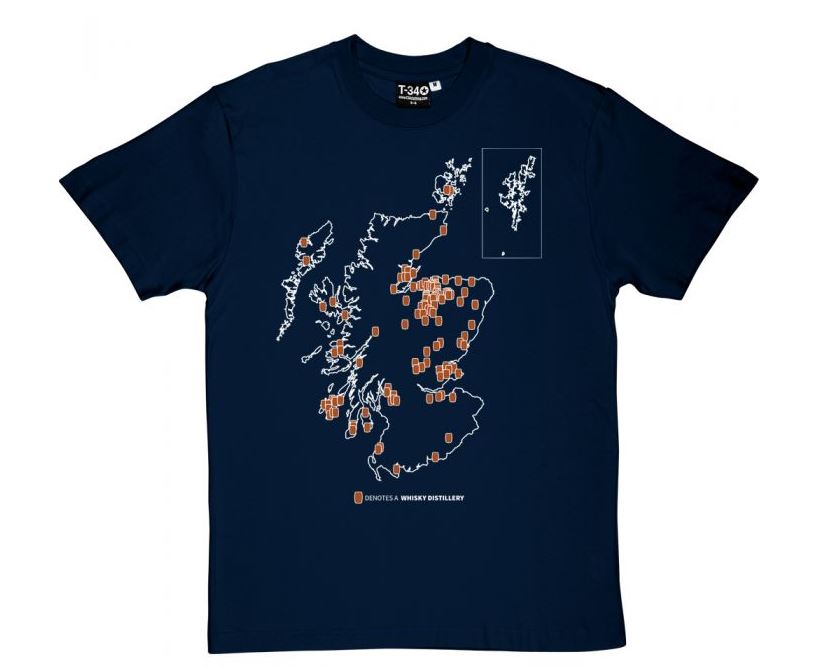 Whisky Tour T-shirt
£18.99, DC Thomson Shop
This t-shirt features a map of all the whisky distilleries in Scotland.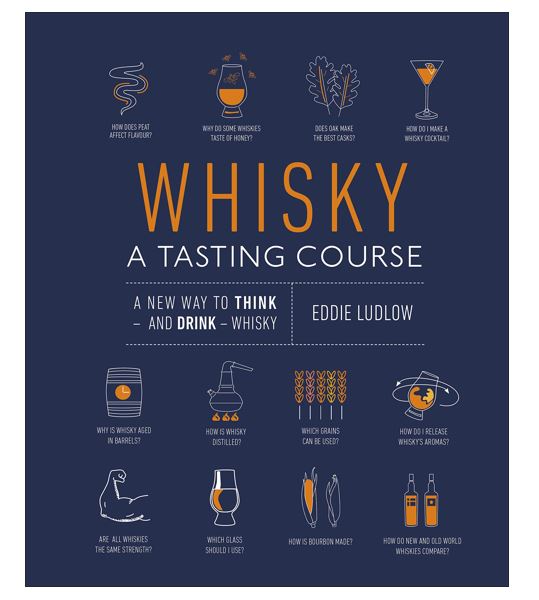 Whisky A Tasting Course: A New Way to Think – and 
Drink – Whisky, by Eddie Ludlow
£14.95, Amazon
The best – and most enjoyable – way to find out about whiskies is by drinking them. This truly hands-on handbook takes you on a tasting journey to discover your own personal whisky style, and helps you to expand your horizons so you can find a world of new whiskies to enjoy.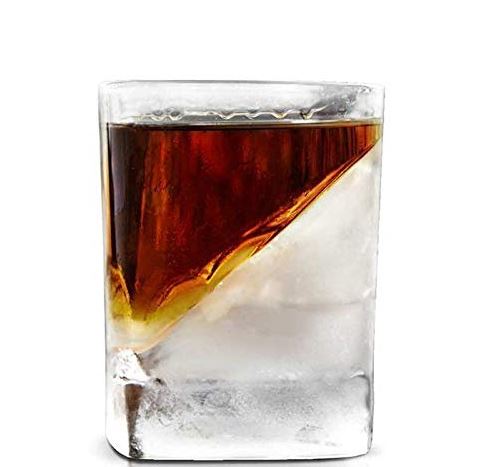 Homezone Whiskey Glass with Ice Mould Wedge
£9.90, Amazon
A great gift for whisky lovers and design enthusiasts, this innovative wedge keeps your spirits cold from start to finish. No more diluting your gorgeous spirits with inadequate ice cubes that drastically melt before you can start enjoying the true tastes and aromas of your drink.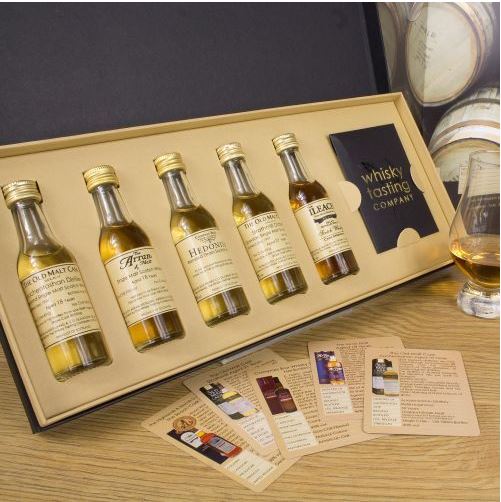 Premium Malts Tasting Set
£35.99, DC Thomson Shop
Hand-finished gift box, 5 whiskies (in glass bottles), tasting cards for each, 'how to taste whisky' card & and whisky tasting mat.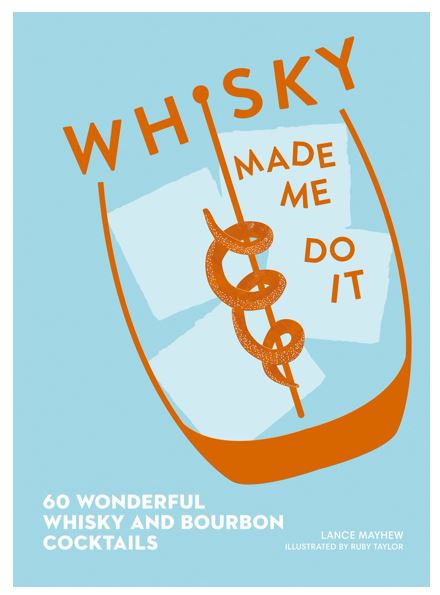 Whisky Made Me Do It: 60 wonderful whisky and bourbon cocktails, by Lance J. Mayhew
£3.00, Amazon
Oaky, smoky, young or old, whisky is a versatile and highly spirited spirit that has been the backbone of the classic cocktail since the old-fashioned was new. From the highlands of Scotland to Bourbon county, Kentucky, whisky distilleries have spread across the world, and today there are multitudes of styles and flavours to complement any manner of mixer.