A-Z of Secret Edinburgh: Morningside's Wild West Town
---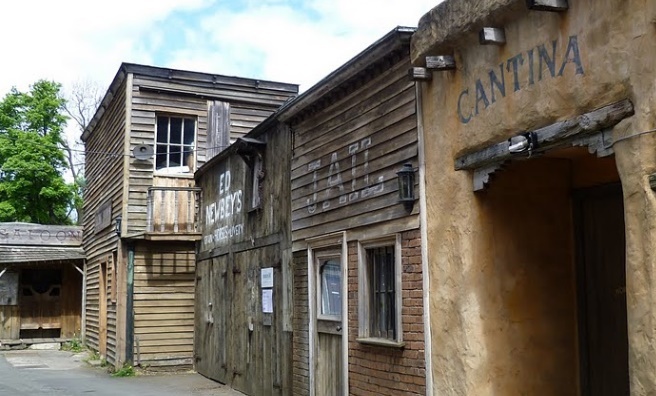 The Wild Frontier comes to Morningside!
Hidden away in the leafy lanes of the genteel suburb of Morningside is a scene more in keeping with John Wayne than John Knox…
Tucked away up an alleyway off Springvalley Gardens is a mock Wild West street – complete with a saloon, a jail, a cantina, stables, and even a Native American mural on one wall.
Morningside's Wild West Town was built in 1995/96 to advertise a business called 'The Great American Indoors', which specialised in Santa Fe style furniture.
Feel free to wander around
Two of the artists who worked on the site went on to help design Euro Disney, hence the very authentic paint effects.
Nowadays the place is only used by a few workshops and garages so feel free to wander around and take some stetson–style selfies.
PS Check out how the cantina door is still used as the fire-door for Morningside library.
Springvalley Gardens, Morningside EH10 4QF
---
More Secret Edinburgh