A-Z of Secret Edinburgh: Broughton Street
---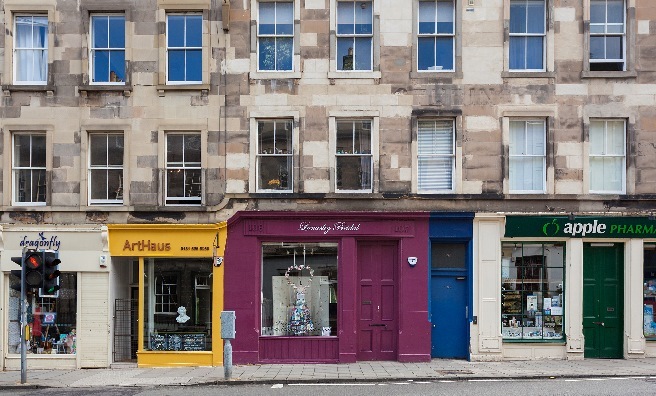 Broughton Street
Although just five minutes from Princes Street, Broughton Street isn't on most tourists' or shoppers' radar but to locals, it's independent shopping heaven!
One of the most bohemian and cosmopolitan streets in the city, it is also steeped in history.
'Broughton, in the Parish of St Cuthbert's in the Shire of Edinburgh' formerly housed thatched cottages – one reputedly called The Witches Howf – and dungeons which at one time held worshippers of the 'Black Arts' while they awaited execution.
Nowadays, this vibrant street on the edge of the New Town is full of character, with innovative and award-winning galleries, restaurants, bars, corner stores, book shops, a tattooist, speciality food stores and coffee shops, all of which give Broughton Street its unique flavour.
Watch stylish, arty Edinburgh stroll by
Go for a cheeky wee pint in the wood-lined Barony Bar – a location in the 2010 animated film 'The Illusionist' – or pick your way through the Harris Tweed and leather in the weird and wacky workshop of designer Joey D (which looks like Fagin's Den) or how about a late lunch in the more-authentically-French-than-a-Parisian-bistro, L'escargot bleu?
Wherever you choose, sit back, act like a local and watch stylish, arty Edinburgh stroll by.
---
More Secret Edinburgh