A-Z of Secret Edinburgh: The Lane Sales
---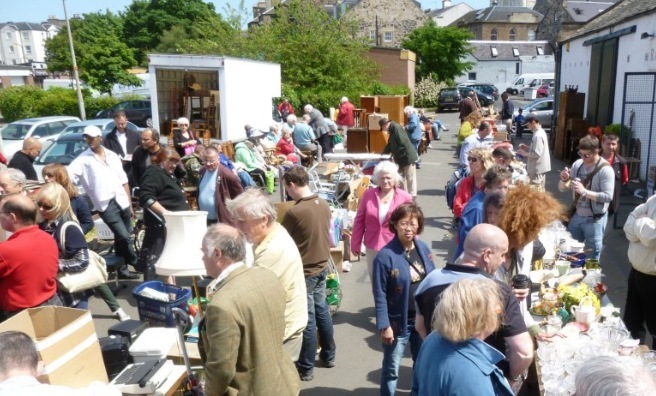 The weekly Lane Sale, every Thursday in Jane Street
Hosted by auctioneers Ramsay Cornish, the weekly Lane Sales are an Edinburgh institution dating back over 100 years.
The sales take place at 11am sharp each Thursday in Jane Street, Leith. You can literally find anything and everything here: furniture, vintage pieces, enamel-ware, Victorian lace and linen, stuffed animals, garden tools, jewellery… It's all piled high and ready to be loved.
Get set to speed rummage
The trick is to arrive early – viewing begins at 9.30am on the day of the sale. Now, roll your sleeves up and get set to speed rummage. Once you find something that you like, then it's elbows out to stake your spot at that table. The auctioneer moves down the rows of tables and when he gets to yours, you can bid against others gathered round the table for your item.
It's pretty much like a regular auction except a lot more chaotic and fun – be prepared for some appalling jokes and a steady stream of banter from the auctioneer!
Ramsay Cornish, 15-17 Jane Street, Leith EH6 5HE
---
More Secret Edinburgh