A-Z of Secret Edinburgh: Parliament Hall
---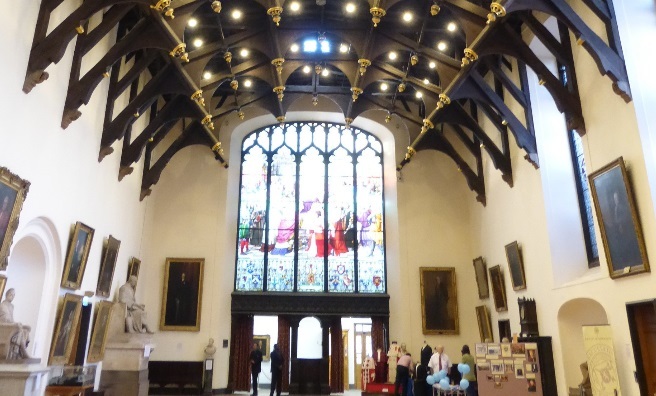 Parliament Hall. Photo by Kim Traynor
Forget the crowds descending on that "modern carbuncle" further down the High Street and visit the original Scottish Parliament building instead – Parliament Hall.
This magnificent 17th-century hall, with original oak hammer-beam roof, is where the original Scottish Parliament met before its dissolution in 1707.
Parliament Hall is now part of the Court of Sessions complex and is used by lawyers and their clients as a meeting place. However, although it's not widely publicised, Parliament Hall is open (free of charge) to the public.
The scene has not changed in hundreds of years
Parliament Hall is at 11 Parliament Square – there's a sign outside saying 'Parliament Hall; Court of Session'. As you enter, you'll see the reception desk in front of you – Parliament Hall is through the double doors, immediately on your right.
The scene you can see inside has not changed in hundreds of years, as advocates pace up and down discussing their cases. And remember to check out the magnificent stained glass South Window, which dates from 1868 and cost £2,000 which is around £300,000 at today's prices.
Parliament Hall is now also a Fringe venue.
Parliament Hall, 11 Parliament Square, EH1 1RQ. Open 10am-4pm, Monday-Friday. Admission free.
Description derived from Pocket Edinburgh, 3rd edn., 2014 © Lonely Planet Publications. www.lonelyplanet.com
---
More Secret Edinburgh