A-Z of Secret Edinburgh: Ronde Cycle Café
---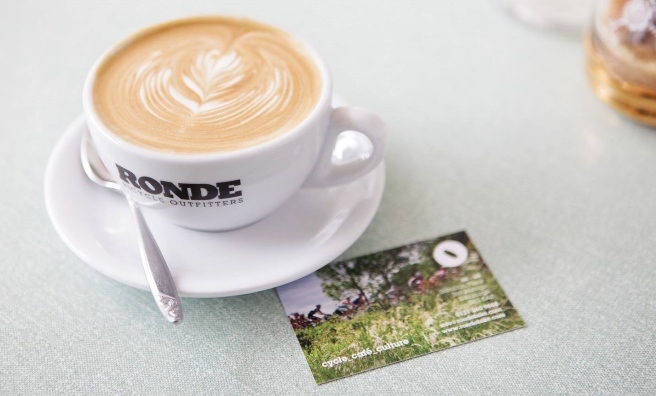 Ronde Cycle Café, Stockbridge
Fancy some Lycra and Lemon Drizzle Cake? No problem! Just head to Ronde Cycle Café in Stockbridge.
This bespoke store is a specialised independent bike shop and café combined. Located in an old butchers, Ronde has retained its cool, white tiles and hangs and displays gorgeous hand-made bikes like works of art (or sides of beef!).
Discussing Campagnolos over a cappuccino
The café has a real community feel, with many regulars discussing their Campagnolos over a cappuccino.
With regular photographic and art exhibitions, film and quiz nights and social bike rides, Ronde's a great place to hang out.
Ronde, 66-68 Hamilton Place, Stockbridge, Edinburgh EH3 5AZ. Opening Times Monday – Saturday 9am-6pm / Thursday 9am-7pm / Sunday 11am-5pm
---
More Secret Edinburgh