A-Z of Secret Edinburgh: Tunnels
---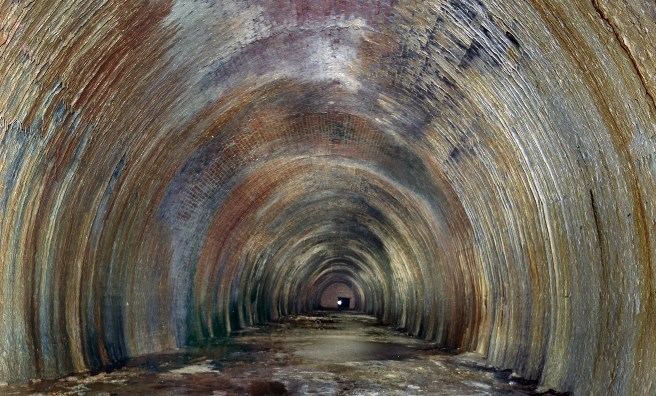 A network of tunnels lie below Edinburgh's cobbles. Photo by Nick Catford
Edinburgh is well-renowned for its underground tourist attractions of Mary King's Close and the Vaults. However, most residents are blissfully unaware of another amazing feat of engineering that lies under the cobbles – the long-disused Scotland Street Tunnel.
The Scotland Street Tunnel is amongst the city's best-kept secrets. It was completed in 1847 and built to create a direct rail link between Waverley Station to Granton and beyond. The tunnel – which ran under St Andrews Square, Dublin Street and Scotland Street – is three quarters of a mile long, goes through thick, solid rock and is on a very steep gradient.
The tunnel was abandoned in 1861
Despite the huge amount of money and effort to complete it, the tunnel was abandoned in 1861 when an alternative route was opened. Since then, it has been used as a coal depot, a mushroom farm and, during World War 2, as the city's biggest and safest air raid shelter. It was also used in the late 1940s for a series of radiation experiments.
The Waverley Station entrance was destroyed in the 1980s but the northern end, although fenced off, can still be viewed in Scotland Street, close to the entrance of George V Park.
Rodney Street Tunnel is worth checking out
Across the George V Park, a little further north along the old line to Trinity, the much shorter Rodney Street Tunnel has been opened up as a pedestrian and cycle path and is worth checking out.
---
More Secret Edinburgh