Bad Girl Bakery Shares Some Delicious Secret Recipes!
---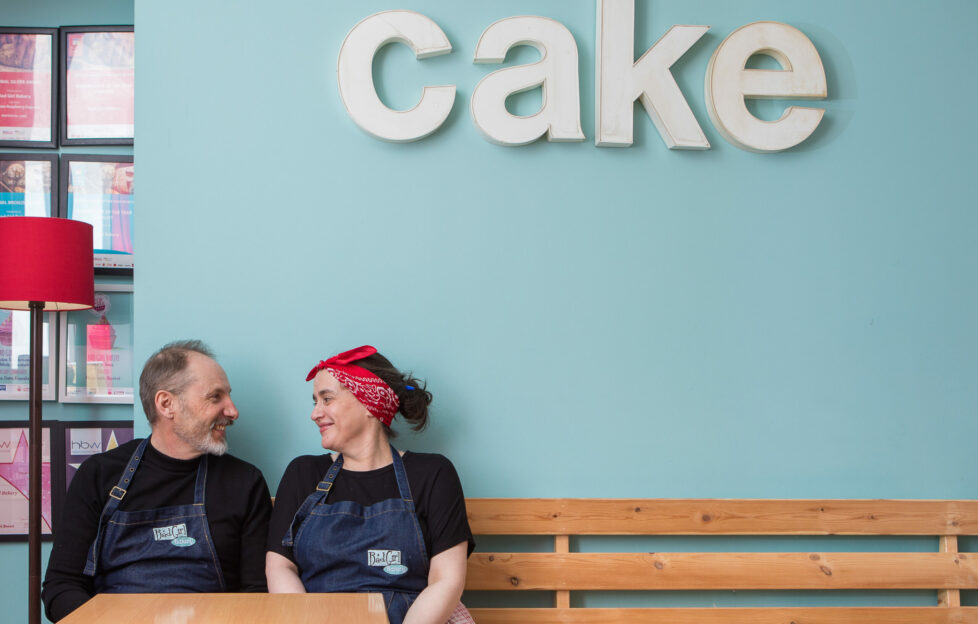 Bad Girl Bakery, based in the Black Isle village of Muir of Ord in the Scottish Highlands, is run by Jeni Lannetta and her husband Douglas Hardie. We chat to Jeni about the new book which reveals the ingredients and methods behind more than 100 of her favourite bakes…
What inspired you to write a book after so many years of running Bad Girl Bakery?
To be honest, I never imagined I'd ever write a book, though it had been something I always dreamed about. Every time we came up with a recipe we liked we'd joke that that one would go in the book and here we are! We were approached by Kitchen Press who specialise in publishing Scottish cookbooks and we were absolutely delighted! They have published some of my favourite cookbooks from my food heroes like Mountain Cafe, Seafood Shack and Parlour Cafe.
We are all about the occasional treat.
Did you come up with new recipes for this book or will we discover how to make some of our delicious favourites?
There's a mixture of both. We spend a lot of time researching and developing new recipes and some were developed specifically for the book. There are lots of old favourites too: recipes we've been baking from the beginning, like the cupcakes, layer cakes and brownies. There's also a whole chapter dedicated to savoury and a chapter with ideas for leftover cake. Every single recipe in the book is sold in the bakery.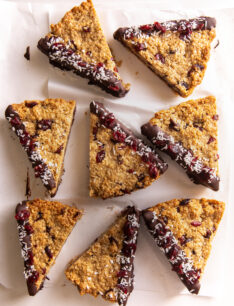 What do you think makes Bad Girl Bakery recipes stand out?
I'd like to think it's generosity. I don't just mean the size of the portions but we think that people don't treat themselves very often so when they do, the treat has to count so our bakes are generously filled, topped and flavoured and often have a hidden centre or another texture. That and the recipes: even the most eye-catching ones are pretty straightforward. It's about making all the ingredients count and getting the most from the recipes without them being complex.
My favourite is always the latest recipe we come up with at the bakery.
Can you tell us a bit more about the reason behind the name of your bakery?
We are all about the occasional treat. Everyone knows someone who's disapproving of indulgence. The kind of person who'll say 'oh you bad girl' if you reach for a treat. It's gently poking fun at that.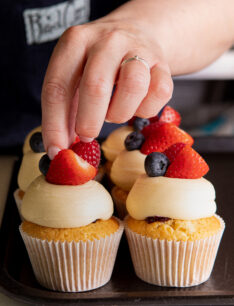 How did you get into baking?
By accident really. My background is in arts marketing (BBC, Scottish Opera, theatre companies and art galleries). I'd always loved baking at home and always took cakes to family gatherings. I randomly applied for a job baking cakes for a cafe in St Andrews and, despite having no experience at all, I got the job. The cafe owner, Fiona Pratt of Bibi's, asked me to help her open and run a cupcake bakery and that started my career in baking.
We've got some expansion plans in the pipeline for 2022…
What's your favourite bake from the book?
Oh, that's so tough. I love them all. We were really strict about what made the cut and what didn't. My favourite is always the latest recipe we come up with at the bakery. I absolutely love the smoothie breakfast muffin recipe as it's so simple: you could whip it up in no time at all, perfect for a breakfast bake. Though not quite so simple, the layer cakes come a close second though. If you were to ask me again tomorrow, I'm sure the answer would be different.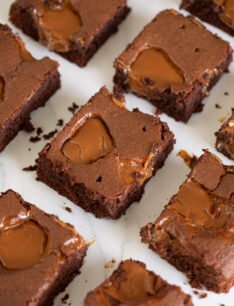 What's next for the bakery itself now COVID restrictions have eased?
We've got some expansion plans in the pipeline for 2022 and we're also really excited about getting the baking courses and classes back up and running too. They are such good fun and watching people who started the classes feeling nervous end them feeling proud of what they've done is such a lovely way to spend the day.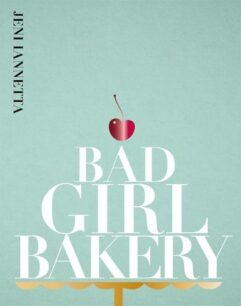 Discover more about Bad Girl Bakery's first book

(CLICK HERE)
For more from our Scottish Bookshelf >>