Bloody Scotland Just Keeps Getting Better!
---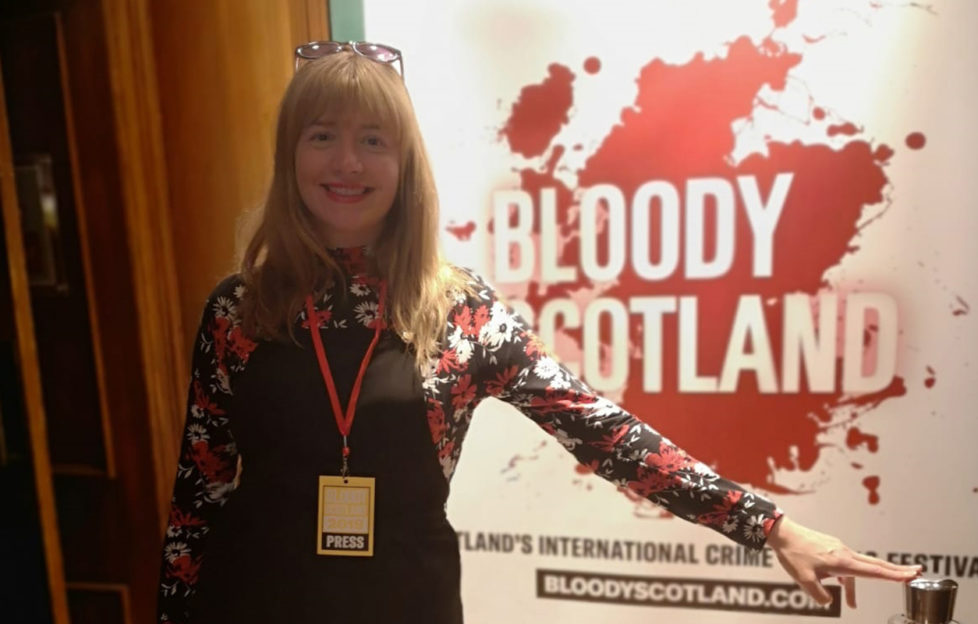 Scotland's biggest crime-writing festival, Bloody Scotland, returned last weekend and book reviewer, Dawn Geddes, says it was even better than last year…
AFTER attending my first ever Bloody Scotland in 2018, I was keen to get myself back there to soak up more of this killer book festival's unique atmosphere. Sadly, this year's commitments wouldn't allow me to take a whole weekend out of my schedule, but if I was only going to have one day there, I was going to make sure that it counted!
Following a very early car journey, I arrived at Bloody Scotland just in time for the first event of the day with thriller authors Ruth Ware and Lisa Jewell. I was particularly excited about attending this talk because I've been an avid fan of both of these authors' novels for many years. Chaired by Scottish literary agent Jenny Brown, this hour session was brilliantly entertaining. Hearing about the inspiration behind the authors' latest works – Ruth's Agatha Christie-esque The Turn of the Key and Lisa's twisty domestic noir drama The Family Upstairs – was absolutely fascinating.
One of the best things about Bloody Scotland is that the authors and readers are very much together throughout the festival. Book fans can often spot their favourite writer mulling around the festival at The Golden Lion or just wandering the streets of the city. The first author that I bumped into was Tattoo Thief author Alison Belsham, who gave me a proof copy of her exciting new novel, Her Last Breath.
After a much-needed caffeine boost, I took a stroll down to the Albert Halls where authors, including Shari Lapena, McIlvanney prize winner Manda Scott and festival co-founder Linn Anderson were gathering for the Crime Writers for Climate Strike. Another writer involved was Denise Mina, who I was thrilled to grab afterwards for a quick chat. After reading the award-winning author's amazing new novel Conviction, I felt the need to tell her just how spectacularly wonderful it was and why, for a good ten minutes. Thankfully Denise was her usual lovely and charming self and took my fan-girling all in her stride.
With time marching on, it was time to head back for my last three events of the day. First up was the compelling Scandi noir event New Nordic Horizons with the brilliant writer Kjell Ola Dahl, Thomas Enger and Sif Sigmarsdóttir author of YA crime thriller The Sharp Edge of a Snowflake. This event was quickly followed by Myth and History with The Unmaking of Ellie Rook author Sandra Ireland, The Story Keeper writer, Anna Mazzola and The Inheritance of Solomon Farthing author Mary Paulson Ellis. This event saw the authors discuss their methods for expertly weaving in folklore, myth, legends and history into their work and featured talk of warrior huntresses, ghosts and dark fairy tales!
I know I shouldn't play favourites, but the last event of the day was probably the one I'd been looking forward to the most. After binge watching the drama You on Netflix, I couldn't wait to see Caroline Kepnes appear on stage with fellow thriller writer Shari Lapena. This hilarious hour which explored the real life brushes with psychopaths and the weird and wonderful inspiration behind the authors' work, was an absolute hoot and a brilliant note to end my Bloody Scotland experience on.
As I made it back home, I was weighed down by a heavy heart and a bag containing far too many new novels. Bloody Scotland, you get better every year. Roll on 2020!
For more book and book festival reviews
click here>>