The Charles Rennie Mackintosh Trail
---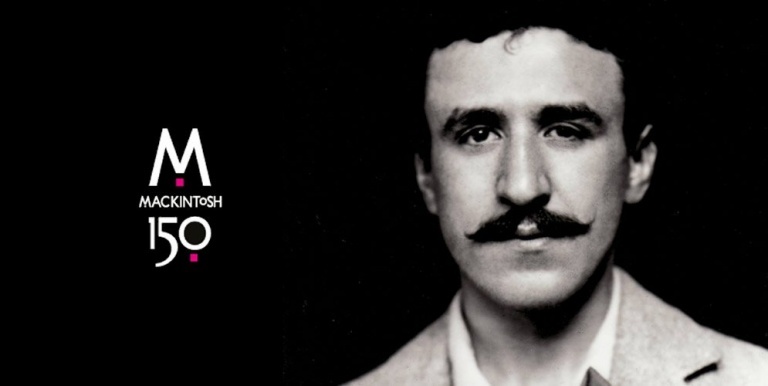 Celebrating one of the first pioneers of Art Nouveau in the UK
On what would have been Charles Rennie Mackintosh's 150th birthday, Mackintosh 150 proudly celebrates Scotland's famous designer with a new  Mackintosh trail.
Although a devastating fire at Glasgow School of Art has left one of Mackintosh's masterpieces in ruins, but we've put together a list of locations for fans to view some of his greatest work.
There are currently no plans of a redevelopment, after the second major fire in just over four years has left the beautiful university building in a horrific state.
Scotland boasts the majority of Mackintosh's famous masterpieces, and here are some of the best – all within reach of Glasgow.
New Mackintosh Gallery – Coming Soon!
The soon to be open art gallery will feature the Oak Room, originally from Miss Cranston Ingram's Tearoom in Glasgow.
Salvaged piece-by-piece before a hotel redevelopment in the 1970s, the room will act as centrepiece in the new building.
The V&A will soon open in September and will feature stunning Mackintosh architecture at its heart.
The new V&A's contemporary style will dovetail well with Mackintosh's style.
Click here to view the plans and salvaged panels