Contini At Home!
---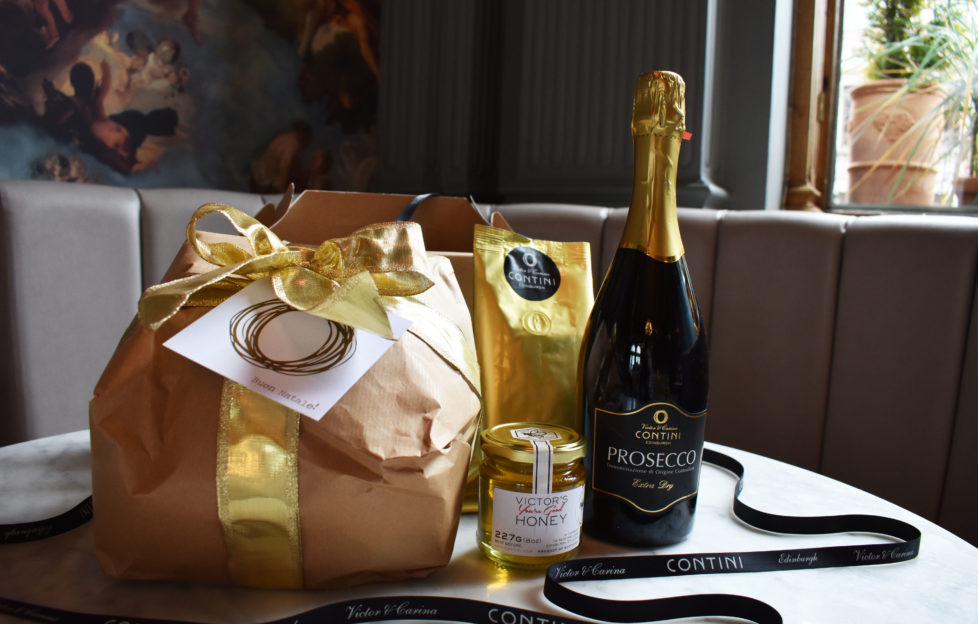 Christmas may be smaller this year, but Contini Edinburgh launches 'Contini At Home' UK-wide in time to serve you delicious food from home
For the first time, Edinburgh's 'Contini At Home' food and drink delivery service is now available UK-wide, including special Christmas and Hogmanay menus, Contini Christmas hamper and Contini Panettone at uk.contini.com/ and shop.contini.com/
As third generation Italian Scots and leading restaurateurs, Victor and Carina Contini continue to champion independent family businesses in Scotland, bringing the flavours of Italy direct from the Italian markets that we can't source in Scotland, like Burrata, camone tomatoes and Parmigiano Reggiano. Favourite Scottish suppliers like Errington's, Isle of Mull Cheese, Phantassie Farm, Campbell Prime Meats, and Crombie's of Edinburgh also feature on the menu.
Christmas Day orders
shop.contini.com/collections/contini-at-home/products/contini-christmas-at-home
Hogmanay and 1st January orders
shop.contini.com/collections/contini-at-home/products/contini-hogmanay-at-home
Contini Panettone
shop.contini.com/collections/contini-at-home/products/classic-panettone
Contini Christmas Hamper
shop.contini.com/collections/contini-at-home/products/contini-christmas-hamper
To find out more about 'Contini at Home', to place your order and for reheating and storage guidelines
(CLICK HERE)
Discover more from our star chef, Carina Contini >>