A Wee Adventure To Cramond Island
---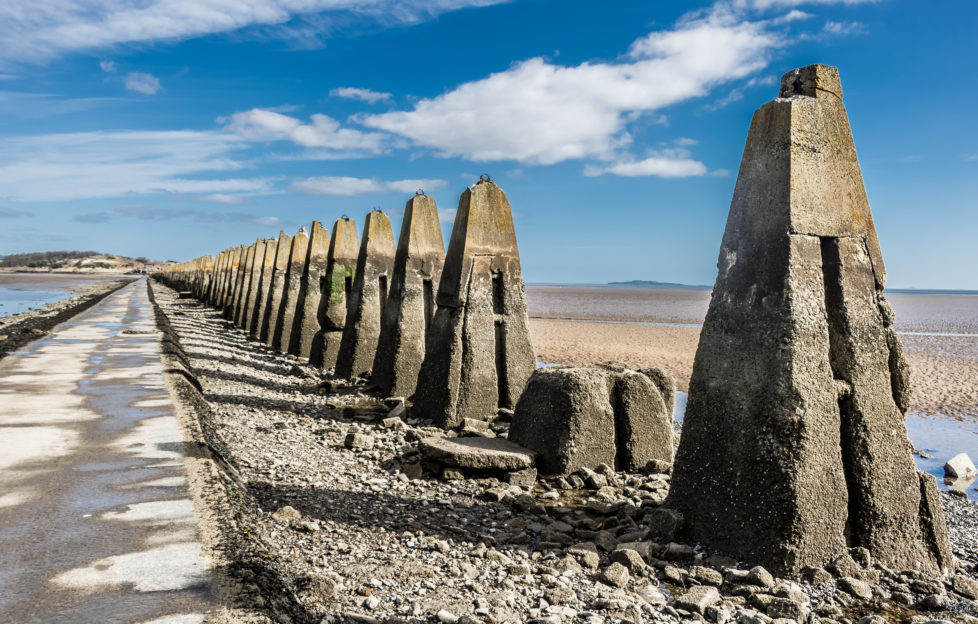 See Edinburgh from a different angle…
The Scots Magazine readers recently voted Edinburgh as their capital of adventure! No surprises there – Scotland's capital city is full of adventures, both big and wee.
If you want a break from such city sights, however, and want to try something new – why don't you visit Cramond Island?
Situated about one mile out in the Forth, Cramond Island is connected to the mainland by a causeway over the Drum Sands, which at low tide gives easy access.
Best to check tide times before going out as the speed at which it rises could catch unsuspecting visitors out. You don't what to be marooned Robinson Crusoe-style for a number of hours!
The small isle is only one-third of a mile long and was fortified during World War Two. You can still see the concrete pylons, built as anti-submarine defences, running alongside the causeway.
Cramond Island is uninhabited, though there is ample evidence of habitation in earlier times. The island is believed to have been used by the Romans, who built a fort at the nearby Cramond Island.
By the 1800s Cramond Island was being used to graze sheep, and the 1853 Ordnance Survey map shows a farmstead towards the northern shore. Look closely for traces of it under a heavy growth of ivy.
It's well worth a visit, and Lothian buses supply regular service to the village of Cramond and back to the city centre. Remember to watch those tides and avoid getting your feet wet!
But if you don't want to risk a soaking, the village is worth a visit alone with a marina, a 17th-century kirk, beach and shoreland walks and an inn for that well-earned refreshment.
Concrete pylons, built as anti-submarine defences, running alongside the causeway. Pic: Shutterstock
For those interested in more adventures around Scotland, take a look at our new interactive map (CLICK HERE)
Subscribe to The Scots Magazine today and discover more about Scotland >>