Creamed Sprouts
---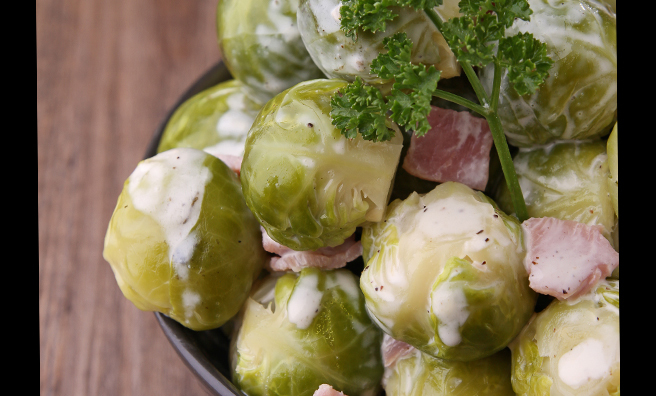 This recipe will sway the staunchest of sprout-haters!
Donald McInnes, Executive Head Chef at Ingliston Country Club, gives a new twist to the most controversial of Christmas vegetables…
Ingredients
1Kg Brussels Sprouts
300grm chopped Italian pancetta
100grm chopped shallots
100ml white wine
300ml double cream
150grm peeled chestnuts
20grm fresh thyme
Olive oil
Salt and pepper
Method
Trim the base of the Brussels Sprouts to remove the root end and outer leaves and discard. Slice thinly
Bring a pan of salted water to the boil
Blanch in the salted water for approx. 3-4 mins, drain and leave to the side
Heat the olive oil in a wide frying pan and fry the pancetta for a few minutes until golden and crisp. Remove and place on kitchen cloth to help remove excess fat then return to the pan. Add the chopped shallots and white wine and reduce
Add the double cream and reduce by half
Place back into the mix the blanched Brussels Sprouts and mix well
Roughly chop the chestnuts and thyme and add them into the mix
Season to taste
Transfer to a warmed serving dish and serve
Serve the beef (recipe here) and creamed sprouts with dauphinoise potatoes, roasted carrots and finish with a mushroom and tarragon gravy for a truly decadent and different Christmas.
---
Ingliston
Set in the beautiful Renfrewshire hills near to Glasgow Airport, Ingliston Country Club is a unique, family-run country club with five-star luxury accommodation and something for the whole family to enjoy.
A decadent four course lunch will be served on Christmas Day with a local and seasonal menu, carefully designed to suit every palette.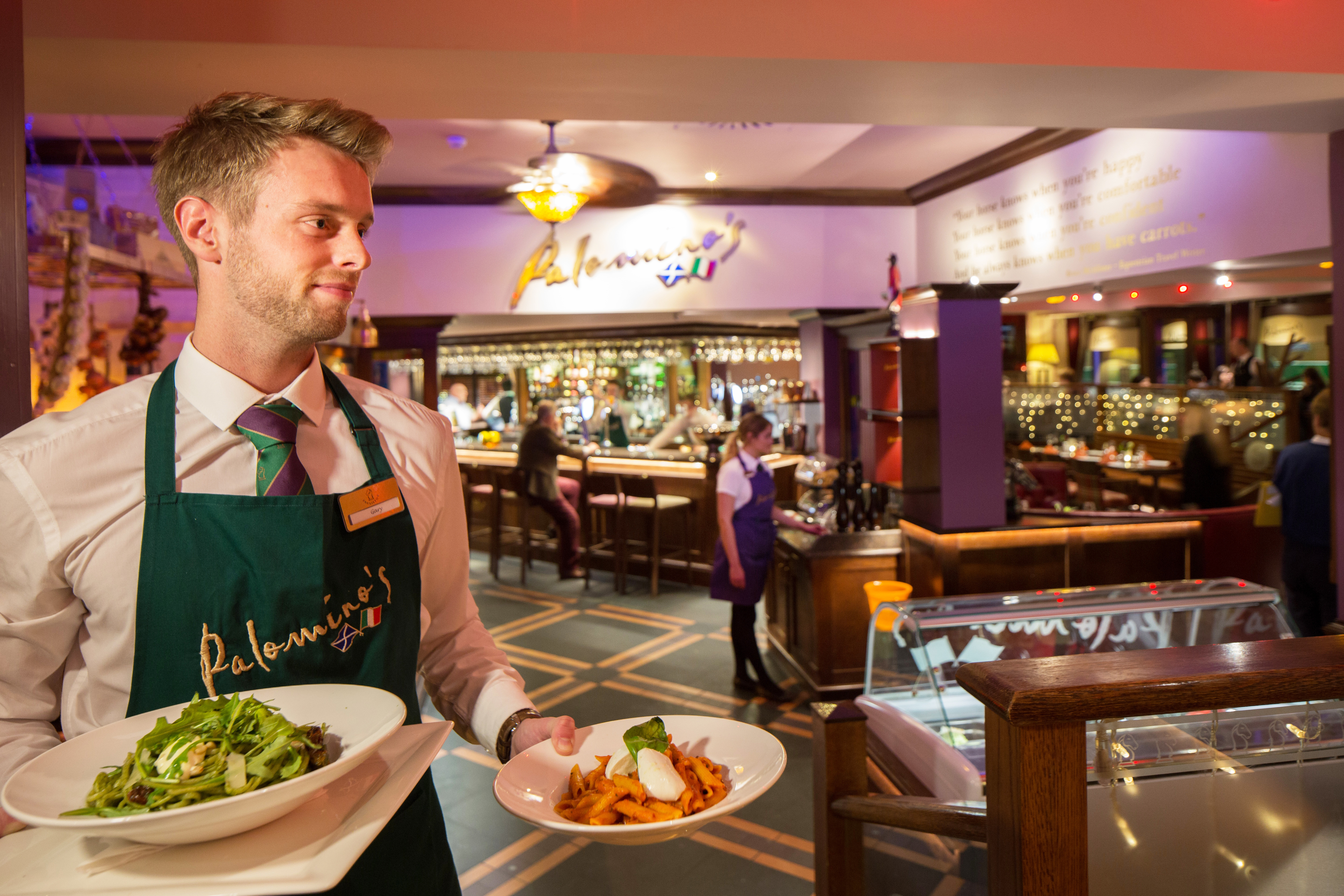 Click here for booking information