Top 5 Scottish Summer Cocktails
---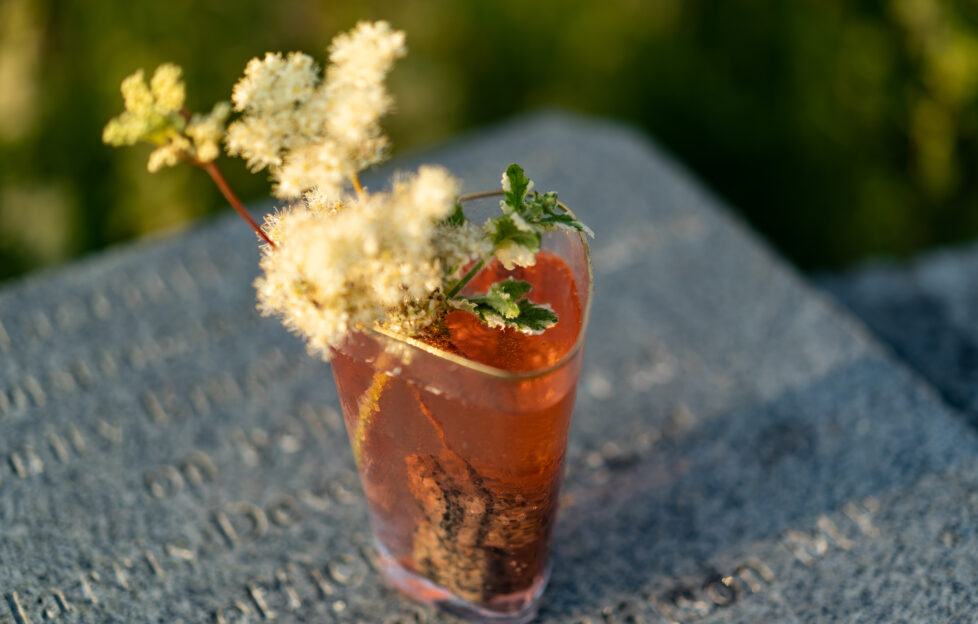 Enjoy summer cocktails with a Scottish twist…
Summer is heating up and it's perfect beer garden weather, so why not enjoy some homemade cocktails using Scottish drinks brands. We've pulled together a list of our favourites this season. From Bara Mojitos to Wild Eve Spritz, fill up your cup and discover some new tasty refreshments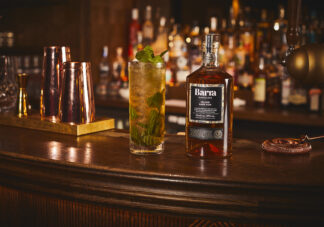 The Barra Mojito
60ml Bara Island Dark Rum
20ml Sugar syrup (seaweed-infused syrup adds an additional layer of depth to the drink)
30ml Lime juice
50ml Soda water
Add mint sprigs to the base of a highball glass. Pour the ingredients into a glass. Add crushed ice. Garnish with a mint sprig.
Glassware: Highball glass
Garnish: Mint sprig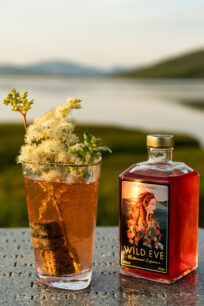 Wild Eve Spritz
25ml Wild Eve
Soda of choice
Frozen Rocks
Pour 1 part Wild Eve over frozen rocks, add 2 parts soda and mix.
Garnish: meadowsweet for the beautiful scent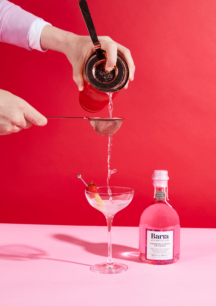 Barra Daqberri
25ml Barra Strawberry & Ginger Gin Liqueur
25ml Island Dark Rum
30ml Lime Juice
10ml PX Sherry
Measure ingredients into a cocktail shaker then add ice and shake hard. Double strain into a class coupette and garnish with candied ginger and strawberry on a cocktail stick.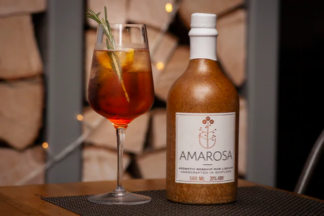 Buck & Birch Amarosa Spritz
With flavour notes of juicy green apples, honey and herbs with spiced vanilla and molasses to finish.
50ml of Buck & Birch's Amarosa
25ml fresh apple juice
Top with chilled champagne, prosecco or sparkling wine and garnish with fresh summer fruits for the perfect taste of a Scottish Summer.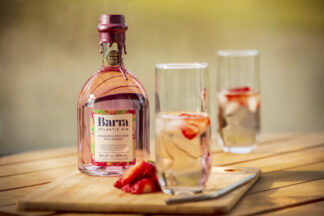 Rhubarb and Heather Cup
50ml Barra Rhubarb and Heather Gin liqueur
20ml Honey water
10ml Lime juice
100ml Soda water
Add a selection of seasonal berries and fresh mint to the base of a highball glass. Add cubed ice. Pour in the ingredients. Garnish with a further mint sprig and a dehydrated or sliced stalk of rhubarb.