Did You Know? Dundee!
---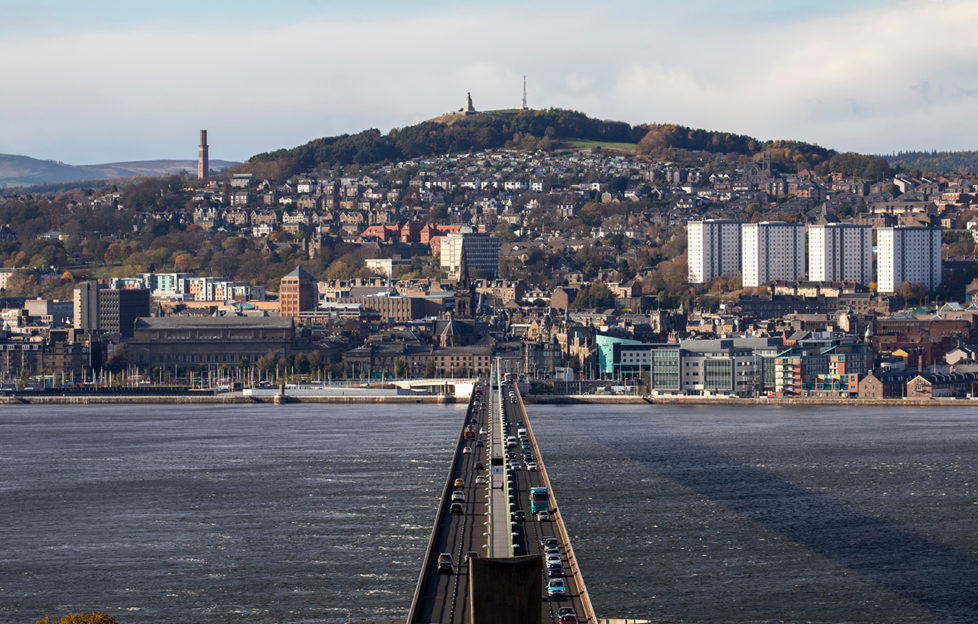 Dundee, Tayside, Scotland - October 26, 2018: view of Dundee from Fife showing Dundee skyline with River Tay in the foreground.; Shutterstock ID 1593173650
Think you know everything there is to know about Dundee? Here are five fascinating facts you might not know about this historical riverside city…
 Did you know? Dundee is a city of design!
In 2014, UNESCO named Dundee the UK's first city of the design. And in 2018, the V&A Dundee opened as a celebration as a result of this status. Notably, Dundee is known for some big ideas in the video games industry. The global bestselling console games Grand Theft Auto and Red Dead Redemption were created by Rockstar North, originally DMA Design Limited, founded in Dundee in 1988. Beginnings were humble, in a small office above what is now the Wee Mexico restaurant. After experimentation the company platform games following the international success of Lemmings in 1991. Although now based in Edinburgh, Dundee continues to foster new computer games talent; in fact, Abertay University was the first in the world to launch a computer games degree.
Did you know? Dundee has a volcanic and prehistoric past!
Dundee Law is a popular trek for visitors and locals alike. However, this hill is, in fact, a 572-foot high volcanic plug that was formed around 400 million years ago. Today, you will find atop Dundee Law a tall war memorial and stunning 360-degree views of the city. However, in the Iron Age, it was used as a hillfort for invading Roman armies. Prehistoric graves dating to about 1500 BC have also been discovered as well as Roman pottery dating from the 1st century AD. That's a lot of history!
Did you know? Dundee is a hub of medical research!
In 1965, construction began on Ninewells Hospital – at the time, this was to be the largest teaching hospital in Europe. Today, Ninewells hospital is still acknowledged as one of the largest teaching hospitals in Europe. Dundee is renowned in the medical field for introducing laparoscopic surgery (or 'keyhole surgery') to the UK and was also linked to the discovery of aspirin, medical X-rays, and more. Dundee continues to innovate in fields such as cancer biology, robotic surgery and medical genetics. Among the many other medical pioneers who have called Dundee home, Sir James Whyte Black, who earned a Nobel Prize for developing the first beta-blocker drugs, studied at the University of Dundee.
Did you know? Dundee is the inspiration behind Frankenstein!
It's believed that Dundee inspired Mary Shelley's novel, Frankenstein published in 1818. In fact, a Dundee edition of Frankenstein was published in 2018 to celebrate the author's links to the city. In 1812, Mary Shelley was sent from London to Dundee to spend two years living with the Baxter family who were of great jute industry wealth. Her temporary residence, "The Cottage", which sat close to the riverside on Ferry Road, is actually mentioned in the text of Frankenstein. Shelley later confirmed in the introduction to the 1813 edition of Frankenstein, that her time in Dundee inspired that initial fictional train of thought.
Did you know? Dundee is Scotland's sunniest city!
Dundee regularly experiences more hours of recorded sunshine than any other Scottish city, something to be proud of given Scotland's reputation for grey clouds and rain. The redeveloping Waterfront is a very unique feature for Dundee which really comes to life in the summer months. With views over the River Tay towards the Fife coast, there's something magical about sunny Dundee that no other Scottish city can rival.
Discover the most exciting things to do in Dundee in this month's The Scots Magazine
(CLICK HERE)