A Cake Map Of Edinburgh!
---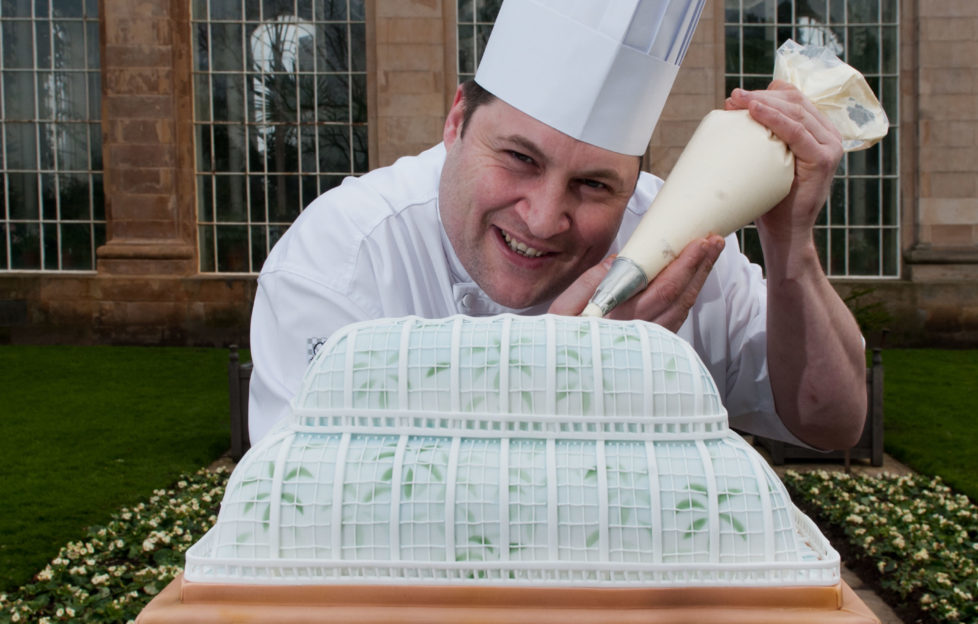 A free festival of cake is coming to Edinburgh this June and it looks delicious
Edinburgh-based Food Innovator Simon Preston has produced similar events in Newcastle, Gateshead, Preston and as part of the London 2012 Cultural Olympiad – but none quite like this!
Cake Fest will take place on June 21 at the Royal Botanic Gardens and includes the building of a city map made out of cake.
Simon is naturally quite excited about seeing the final map laid out on the Inverleith House Lawn:
"Most people are proud of where they live but the people of Edinburgh have more cause than most to show off their beautiful city. I've lived in Edinburgh for 15 years and have seen it from every angle and in all weathers, but I really can't wait to see it in cake."
Fifty five professional and amateur teams have entered to create some of the city's most famous landmarks in icing, and spectators can watch the map being assembled on Inverleith House Lawn from 12 pm.
Recreating the Scott Monument in icing
"The response has been huge. All the key landmarks, like the Castle and the Scott Monument, have been claimed, but it's also wonderful that Cake Fest brings lesser known buildings into the spotlight, like the lovely Lamb's House in Leith. Each baker brings their own handwriting to their cakes, and many add a dash of artistic license and humour too, it'll be amazing to see all that passion and creativity close up."
Also on the programme is a producers market and children's workshops, before an evening of free entertainment and the masterpieces being dished out to the waiting crowds.
Click here for more information – it sounds almost too good to eat!