Ten Things You Cannae Miss… April 8 – 14
---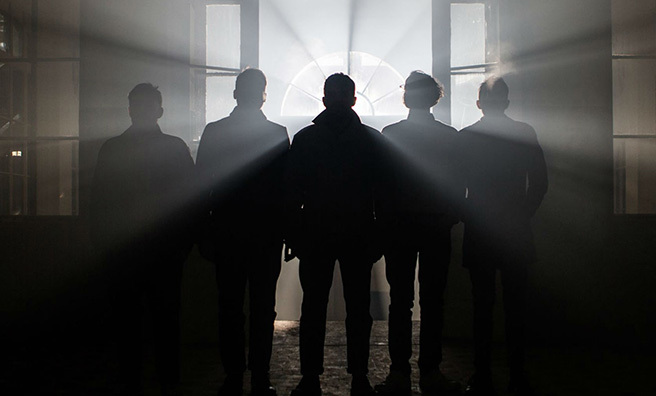 Our What's On guide to the most vibrant, most unusual and most unmissable events on offer this weekend and in the coming week

Live Sets
Catch live acoustic sets and album signings from top Scottish indie rock band Frightened Rabbit this week. They'll be at HMV in Glasgow (Friday, April 8, 6pm) and Aberdeen (Saturday, April 9, 4pm) with their new album Painting Of A Panic Attack.

Spring Fling Showcase
Ahead of Dumfries and Galloway's celebrated Spring Fling art and craft festival on the last weekend in May, visitors to the Gracefield Arts Centre can get a wee sneak preview. Many of the artists involved at the Fling will be at the centre from Saturday April 9 to showcase their work.

Reels To Ragas
For a real Scottish-Indian infusion don't miss Red Note's Scottish tour with tabla player Kuljit Bhamra and piper-and-multi-instrumentalist Fraser Fifield. Beginning at The Big Shed in Aberfeldy on Monday, April 11, the tour takes in Ullapool, Harris, Sleat, and Glenfinnan.

Sevens
It's time again for the annual Melrose Sevens tournament! Were you lucky enough to win a family pass in our giveaway? If not, don't fret – there are still a few tickets left for the 126th tournament on Saturday, April 9. Click here for details.

Bandstand
The largest indie beer and music festival in the Highlands, Bandstand Beer and Music Festival, boasts more than 140 real ales, ciders and craft beers from all over the world. They sit alongside fantastic live music from Friday, April 8, in the Bandstand Bar & Restaurant, Nairn.

Gin O'Clock
Times Like These Gin Festival is not your average gin tasting. Live music will accompany a lyrical history of Scotland's booming gin industry in the Stirling Arcade on Saturday, April 9. 

Golf Week!
The home of golf, St Andrews, opens its courses to non-members and amateurs in a week-long celebration of the sport, which includes a grand gala dinner and four days of tuition amongst various other extras and activities. Click here for more.

Walk Islay
From Sunday, April 10, to Friday, April 15, you can take part in Islay's walking festival with guided walks of the island for only £4 each, and at various levels of difficulty to suit everyone. "Guaranteed midge free, we believe" say the organisers!

Science Fest
Sunday, April 10, is the last day for the Edinburgh Science Festival – and,as you'd expect, it's going out with a bang! Bugs, birds, kelpies, art, design – you name it, there's an event covering it on Sunday. Check out the full line-up here.