Ten Things You Cannae Miss . . . Aug 28 – Sept 3
---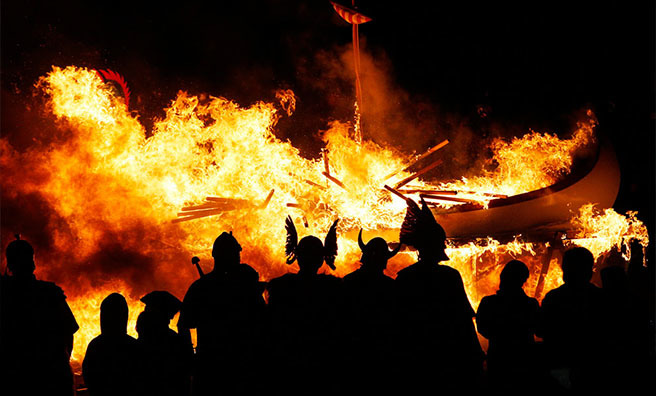 Our team have swept the length and breadth of Scotland to find you the most vibrant, most unusual and most unmissable events on offer this weekend, and in the coming week . . .

Walking Fest
Celebrate the great outdoors with the Tomintoul and Glenlivet Walking Festival. A full range of walks and social events will take place from August 27 – 31. You must pre-book and register for all walks in advance, so click here for more information.

Thunder in the Glens
The Dunedin Chapter Rally begins on Friday, August 28 for three full days and nights of fun and entertainment (line up, here). Pre-registration is closed, but you can still register at the gate on the Saturday – or take to the streets of Aviemore to watch the various Rally Rides roar past.

Dinner by the Bay
The Bay Fish & Chips Pop-Up Restaurant is arriving in Newhaven's Porto & Fi for a one-off evening on Saturday, August 29. Book here quick for a Seaside Gin cocktail, a three-courser with seasonal seafood, and talks by The Bay's larger-than-life owner and chef, Calum Richardson.

Elements of Change
The annual Beyond Borders Film Festival returns on Tuesday, September 1 with the theme Elements of Change. Expect documentary-style films about individuals and communities caught in conflict and change – including 7 Days in Syria, pictured.

Heroes by Harp
On Thursday, September 3, All Saints Church hall, St Andrews, will host a free concert from historical harp specialist, Simon Chadwick. He'll be playing a rousing selection of music associated with ancient Scottish, Irish and British heroes on a replica medieval Scottish harp with gold and silver wire strings.

Viking Village
The fiery Viking Festival at Largs haave an exciting new addition this year: a Viking Village, where visitors can interact with 13th-century "vikings" and ask about their way of life. The festival runs Aug 29 – Sept 6 – don't miss their Scottish Food and Craft Fayre.

Diplomats of Jazz
Climb aboard the HM Frigate Unicorn in Dundee on Friday, August 28, for an evening of classical jazz from the sensational Diplomats of Jazz. Inspired by the classical jazz orchestras of the 1920s and 30s, the quartet is well-known on the Scottish jazz scene. Tickets, here.

Wild Swimming
The Great Scottish Swim is back on Saturday, August 29 at Balloch – and with an expected 2,000 participants will make this the biggest open water swim in Scotland. Applications are closed, but head down to cheer them on from the warmer shores of Loch Lomond!

Festival Fireworks
The Edinburgh Festival closes with a bang on Monday, August 31 to the stirring playing of the Scottish Chamber Orchestra accompanied by an incredible, choreographed fireworks display. Tickets, here for the best view, or find a vantage point further afield – if you can!

Orkney Science Fest
Beginning on September 3, the Orkney International Science Festival promises a kaleidoscopic mix of fresh insights, challenging ideas and lively activities. Click here for the full programme, running until September 9 and closing with a lively ceilidh.