Ten Things You Cannae Miss . . . July 10 – 16
---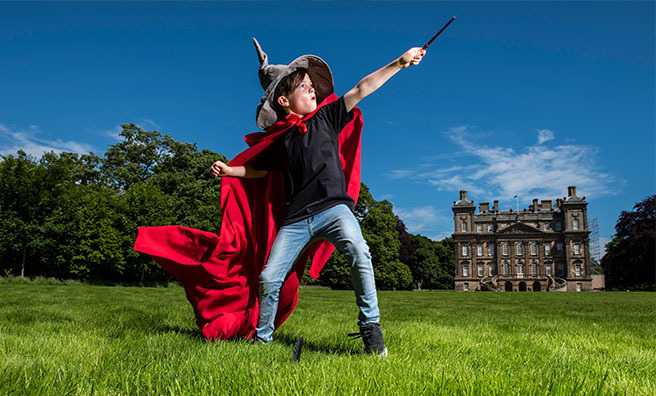 Our team have swept the length and breadth of Scotland to find you the most vibrant, most unusual and most unmissable events on offer this weekend, and in the coming week . . .
New Creatives

Scotland's newest creative hub is having its grand opening this weekend, with a special guest. John Byrne will be opening the Fire Station Creative in Dunfermline on Friday, July 10, and the studios, shop and cafe will be open to the public on Saturday, July 11.
Classical Debut
On their Music for a Summer Evening tour, the Scottish Chamber Orchestra (SCO) make their debut performance at Blair Castle on Saturday, July 11 where the Castle's ballroom makes the perfect setting. Tickets are £16 pp and can be book here.
Big Yin Revisited
The Billy Connelly dinner and tribute show sounds like a hoot! Taking place on Saturday, July 11, the show tells the story of Billy's heyday. Tickets are £25 at the Grosvenor Riverboat. More details, here.
Music at the Byre
The Graand Owld Byre in Pierowall, Orkney, welcomes special guests Megan and Aileen Bain on fiddle and vocals for a night of friendly folk music from 8pm. No tickets required, but donations gratefully recieved.
Fantasia with a Difference
Duff House hosts an open-air production of The Sorcerer's Apprentice, on Wednesday, July 15. Based on Disney's animated Fantasia, the magic will be brought to life with original feature film music. More information, here.
Wet & Wild
It's the last Wet & Wild Adventure Day on Friday, July 10 as Shetland's Nature Festival draws to a close. See the island from a whole new angle through a day of outdoor watersports and exploration around the coast. Meet at 10am, and click here for more.
The Open
We couldn't miss it out, could we? Yes, The Open is on this week from Sunday, July 12, until Sunday, July 19, at the home of golf, St Andrews. There are still a tickets available, here, and you can read all about it in our July issue.
Wild About Scotland
Let the zoo come to you with the RZSS's Wild About Scotland bus! Starting on Tuesday, July 14, at Falkland Palace, the bus will tour Scotland to let families hop aboard and learn about our native species.
Glasgow's Great War
A free event at Glasgow's Britannia Panopticon on Saturday, July 11, sees the popular entertainments of the day re-enacted as you follow the story of World War 1 in an afternoon of both laughters and tears.
Street Theatre!
The Hebridean Celtic Festival celebrates its 20th year from Wednesday, July 15, with daily (and multi award-winning) street performances, concerts, community events and much more. Click here for more details.