Ten Things You Cannae Miss… July 29 – August 4
---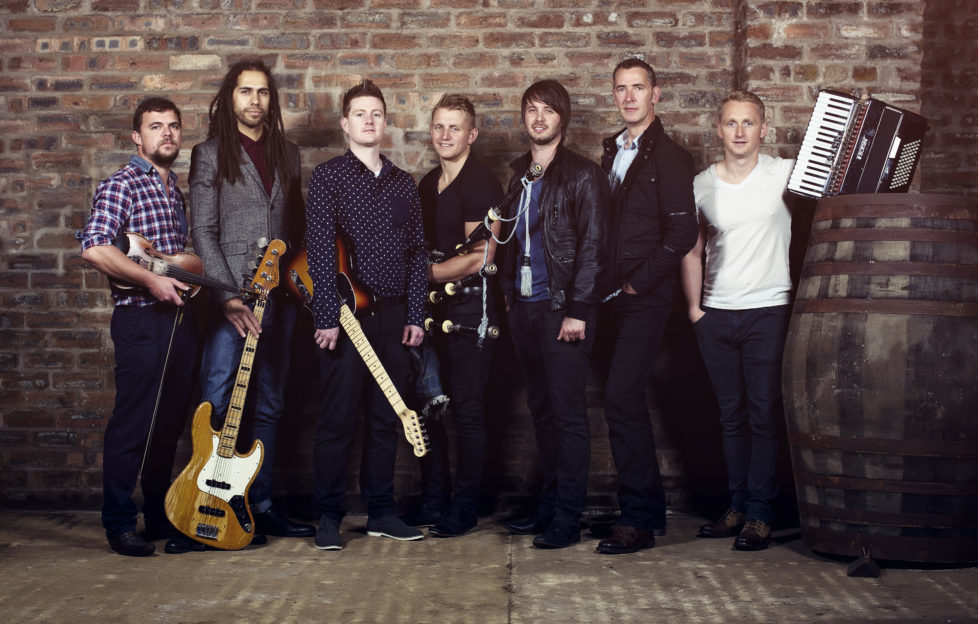 Skerryvore will be performing at The Spree in Paisley.
Our What's On guide to the most vibrant, most unusual and most unmissable events in Scotland this weekend and in the coming week

ButeFest
After the success of the inaugural ButeFest in 2015, its back, bigger and better this weekend! From Friday, July 29, until Sunday, July 31, catch the likes of Idlewild, The Magic Numbers and Skerryvore at spectacular gigs in Rothesay.

Earliest Video
A new exhibition has opened at Glasgow's Gallery of Modern Art that places the city at the centre of a dialogue between early video art and international counterculture, featuring fascinating footage from what is thought to be the first video camera in Scotland. Free entry.

The Food Life!
On Sunday, July 31, head along to the first beach street food festival from the Angus food follective, The Food Life. Expect the best local produce from strawberries to dressed crab all served up at East Haven beach with a side order of live music.

Music Aboard
The HM Frigate Unicorn is hosting some very special guests on Friday, July 29. It's "all aboard" for an evening of outstanding traditional music features Charlie McKerron from Capercaillie, Jonny Hardie and David Cattanach. Tickets and info here.

Glengarry Games
Traditional Highland Games at Invergarry on Saturday, July 30, including heavy and track events, highland dancing and pipe band. Various side stalls & children's activities, too.

Poundshop 17
It's the 10th anniversary of Glasgow's twinning with Marseille, and WASPS are running the Poundshop 17 project on Friday, July 29. The pop-up shop sells crafts from Scottish and French designers for as little as £1!

Sharks Out Of Water
Actor musicians from the Edinburgh Fringe Festival children's show Shark in the Park will perform at Deep Sea World, North Queensferry at on Monday, August 1. Their cheerful tunes, then visit the dozens of real sharks in the aquarium!

Southern Fried!
Perthshire's festival of American Roots Music is on this weekend from Friday, July 29, until Sunday, July 31. Nick Lowe, Paul Carrack & Andy Fairweather Low headline in their Scottish debut performance on the Sunday at Perth Concert Hall.

Lauder Common Riding
Lauder is one of the firstBorder Common Ridings from 1686, and this year's event kicks off on Monday, August 1. Spectators encouraged – go on their website for details of the best spots to view the ridings!

Skye Games
On the affectionately-named Lump in Portree on Wednesday, August 3, the Skye Highland Games take place against the stunning background of the Sounds of Raasay. All the usual suspects, plus a hill race.