Ten Things You Cannae Miss… June 3-9
---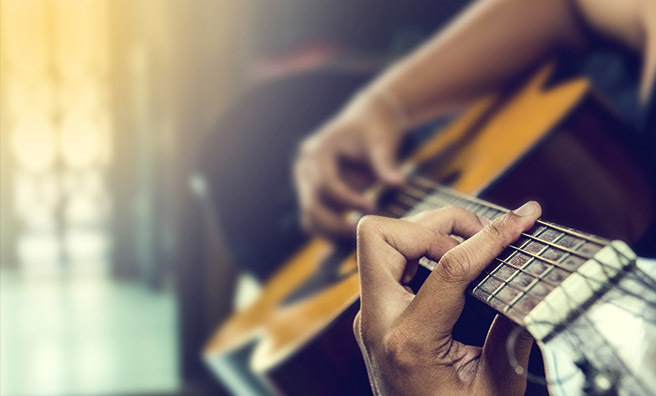 Our What's On guide to the most vibrant, most unusual and most unmissable events on offer this weekend and in the coming week

Gardening Scotland
Across this weekend, June 3 – 5, the Royal Highland Showground, near Ingliston, will be transformed in an explosion of scent and colour for Gardening Scotland. Workshops, displays and over 400 exhibitors!

West End Fest
Glasgow's largest cultural event, the West End Festival, kicks of on Friday, June 3, for just over three weeks of events set in and around Kelvingrove park, with the refurbished bandstand taking centre-stage.

Outlander Day
Step back in time at the Highland Folk Museum with their 1700s Township where parts of Outlander was filmed. They're hosting Outlander Day on Saturday, June 4, so head down to see how Jamie and Claire would have lived.

D-Day
On Friday, June 3, discover the role Fort George and the surrounding area played as a training ground for the D-Day landings. A costumed performer leads talks at the fort throughout the day.

Fashion House
Find some of the best fashion designers and traders in Dundee (and Scotland) at this community fashion fair on Saturday, June 4, in Dundee's Steeple Church to raise funds for local food charity Soul Garden amongst others.

Folk Fest
The Arran Folk Festival takes place this weekend (June 3 – 5) for intimate music sessions, concerts and even a singing masterclass with Gillian Frame. Click here for event info and tickets.

Riggs o' Barley
Burns' poem Rigs o' Barley has inspired a new exhibition, which showcases the changing landscape of Annandale over time through 18th- and 19th-century cartography. Catch the fascinating exhibition at the Dumfries Museum.

A Day With Mary
The John Gray Centre in Haddington is hosting A Day With Mary, Queen of Scots on Monday, June 6. Find out about her links with East Lothian though talks, workshops and exhibitions of precious artefacts.

Whale Watch
One of the final Official North Coast 500 Wildlife Festival events on Saturday, June 4, is a fascinating talk in Balchrick, Sutherland, with a walk tramp to the Swinney Hill viewpoint to spot the mammals below the waves. Bring your binoculars.

Walking In Angus
The Angus Glens Walking Festival takes place June 2-5 and covers 18 walks, designed to appeal to all levels of ability. The walks are led by local mountain leaders and countryside rangers who will impart their knowledge of the glens' wildlife and history.