Ten Things You Cannae Miss… May 27 – June 2
---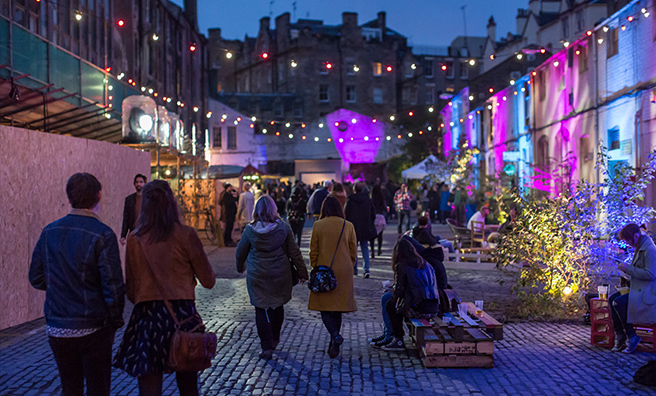 Our What's On guide to the most vibrant, most unusual and most unmissable events on offer this weekend and in the coming week

Spring Fling!
94 artists in locations across Dumfries and Galloway are presenting their work in Scotland's premier art and craft open studios from May 28 – 30. Find out more here!

Summer Season
Pitlochry Festival Theatre's new 18-strong ensemble kick of their exciting Summer Season with their performance of Rodgers & Hammerstein's Carousel, from May 27.

Angus Open Studios
If you can't make it to Dumfries and Galloway don't fret – Angus also has a great open studios event on this bank holiday weekend featuring 52 artists, crafters and designer-makers. See the guide here.

Fiddlers' Rally
The 26th annual rally from Dunfermline Strathspey & Reel Society takes place at Carnegie Hall, Dunfermline on Saturday, May 28. Contact the box office on 01383 602 302 for details.

Breakfast At Tiffany's
A new stage adaption of Capote's classic comes to Edinburgh's King's Theatre from Sunday, May 30, starring Emily Atack (Dad's Army, The Inbetweeners) as Holly Golightly.

Behind Hidden Doors
See the disused street lighting depot behind King's Stables Road in Edinburgh beautifully transformed by Hidden Door Festival for live music, theatre, art exhibitions and installations, May 27 – June 4. 

Mhor Fest
"For the love of food, music, theatre and dance" Monachyle Mhor Farm are hosting their annual festival this weekend, May 27-19. Click here for more – and prepare drool over the food & drink section.

Child's Play
The Imaginate Festival celebrates the innovative and wonderful world of children's theatre and dance in Edinburgh, and it opens on May 28 with free drop-in activities at the National Museum of Scotland.

Mo Fest!
120 gigs in venues throughout Montrose make up this year's Mo Fest, running May 27 – 29, including Jools Holland & his Rhythm & Blues Orchestra. Most of the gigs are free – check out the line-up here.

The Atholl Gathering
The Blair Atholl Gathering and Games is on this bank holiday weekend with a piped Highlanders' Parade on the Saturday, and one of the best Highland Games, in our opinion, on the Sunday.