Ten Things You Cannae Miss… May 8 – 14
---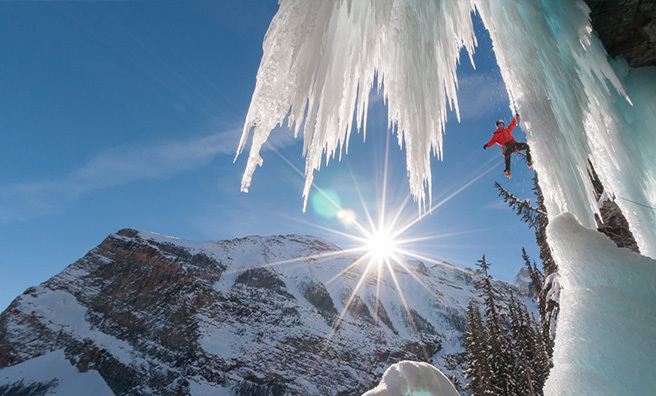 Our team have swept the length and breadth of Scotland to find you the most vibrant, most unusual and most unmissable events on offer this weekend, and in the coming week . . .
Pop-up Thyme
Wilde Thyme are setting up a luxurious pop-up restaurant in the grounds of Carlowrie Castle. On Friday, May 8 and Saturday, May 9, they'll be offering a four-course dinner with the best of Scottish produce. Book quick!
Training With Soldiers
17th-century soldiers are taking up residence this weekend at Edzell Castle to recruit and train visitors. Hear of their cause with tours of the grounds before they march off to war to fight for King and Covenant.
Banff Film Fest
The latest and greatest films from the world's most prestigious mountain film festival come to Glasgow this weekend for two incredible programmes of gravity-defiance and breathtaking views.

Games at Gourock

On Sunday, May 10, Gourock kicks off the Scottish Highland Games season with highland dancers and pipe bands from all over the country, and heavy weight competitors from even further afield.
Fest of Imagination
Imaginate 2015 promotes, develops and celebrates performing arts of young people, and its yearly festival starts on Monday, May 11 with a modern, child-friendly adaptation of Shakespeare's Henry the Fifth.
Wellington's Legacy
To celebrate the 200th anniversary of the battle of Waterloo, Boswell Book Festival has invited the present Duke of Wellington to talk about his ancestor and the legacy he has left behind. Tickets, here.
Create: Eat: Whisky
Whisky cocktails take centre stage for this food & drink extravaganza in Edinburgh's Gayfield Creative Spaces. From Thursday, May 14, Jelly&Gin and Haig Whisky promise a whisky adventure experience like no other.
Ignite Dundee
The UK's first Unesco City of Design is hosting a month-long celebration of creativity and culture. Among the many events throughout the city is a DCA exhibition showcasing the work of influential artist Maripol, who styled Madonna's Like A Virgin. Free entry and open daily from 11am.
Rhythm of Japan
Yamato are world-renown masters of Taiko drumming, and their exhilarating tour comes to the Empire Theatre, Inverness on Thursday, May 14, for a night of pure energy and phenomenal skill. Book here.
Orcadian Nature
Orkney's third annual Nature Festival runs from Wednesday, May 13 until Sunday, May 17, celebrating everything from dramatic hen harriers to the tiny Scottish primrose. Talks, walks, and guided tours are all available, here.