Ten Things You Cannae Miss… Oct 2 – 8
---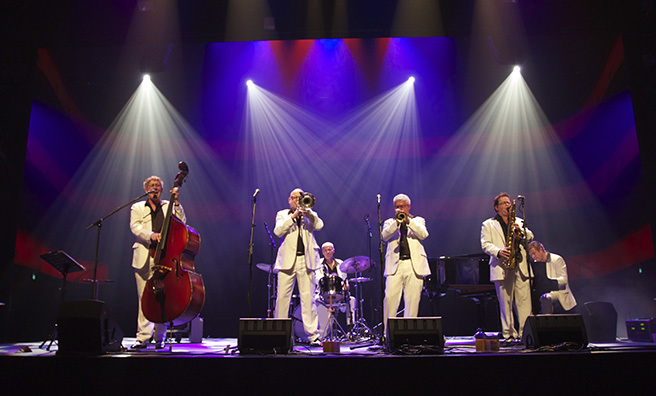 Our team have swept the length and breadth of Scotland to find you the most vibrant, most unusual and most unmissable events on offer this weekend, and in the coming week . . .

An Exhibition of Illusion
The Wasps Factory in Glasgow's Dennistoun has its open doors weekend on Saturday, October 3, and Sunday, 4, where Oliver Braid's exhibition showcases optical illusion – and gives you the opportunity to saw your child in half. Safely, we think. Felt workshops and Treasure Hunts also on offer.

Balmaha's Braw Weekend
Don't miss this festival of food, drink, music and entertainment by the Oak Tree Inn on the banks of Loch Lomond. There will be family entertainment from children's theatre group The MacDougalls, a Mad Hatters Tea Party, live folk music and cooking demonstrations.

Dunhill Fireworks
The St Andrews night sky will come alive on Saturday, October 3, with a spectacular fireworks display on the eve of the final day of this year's Alfred Dunhill Links Championship. Celebrating 15 years of the championship, the display will take place on West Sands beach where spectating is free.

Ullapool Guitar Festival
The UGF is also celebrating it's 15th year with a great line-up of amazing guitarists and bands at the Macphail Centre, Ullapool, beginning Friday, October 2, at 7pm. Check out the full weekend's line-up, here.

A Quest for Dragons
Monikie Country Park's dark woods will be illuminated and invaded by all manner of magical creatures from Wednesday, October 7, for DragonQuest. The sound and light show also lets you use your smartphone or tablet to catch a glimpse of dragons, faeries and the occasional pegasus! More here.

Oktoberfest!
Dundee Rotary's Oktoberfest is back for another great weekend of real ales, authentic German food and live, local music. It runs from Thursday, October 1 until Saturday, October 3, in the shadow of the Discovery, Dundee. All proceeds go to local charities and causes, which makes the ales taste even better!

The Chef's Table
The Edinburgh Restaurant Festival launches on Thursday, October 8 with a very special event – three of the Capital's most acclaimed chefs are uniting to create the ultimate Edinburgh dining experience for one night only. The delicious three-courser will be served at the Hub on the Royal Mile – book quick!

Opera On Tour!
Scottish Opera are on tour with their performance of Cosi fan Tutte, and Tuesday, October 6, sees their arrival in Elgin for a performance at the Town Hall. Tickets can be found here, and check out our backstage blogs from one of the leading ladies to whet your appetite!


Callander Jazz
Callander Jazz & Blues Festival is celebrating its milestone 10th annual music event across some 20 venues around Callander between October 2 and 4. There's even a Jazz Cruise on Loch Katrine, accompanied by Winston's Pennine Jazz Band or The Blue Devils. Tickets and venue info, here.

A Century of Style
A stunning exhibition has just opened at Kelvingrove Museum & Art Gallery, bringing together the city's extensive collection of 19th century costumes to study the fashion and history of 1800-1899. You'll be surprised at the flamboyance of colour. Tickets only £5 per adult.