Ten Things You Cannae Miss … November 6 – 12
---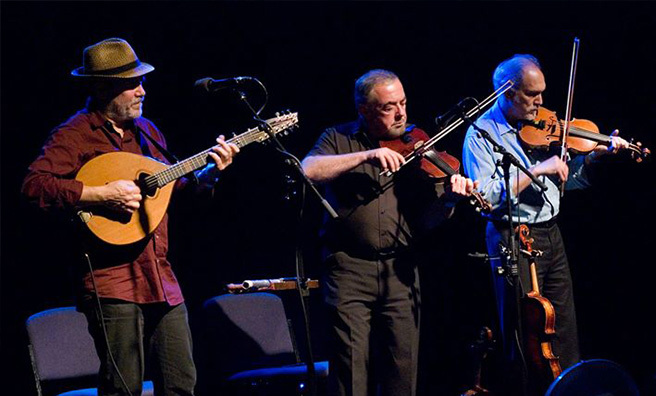 Our team have swept the length and breadth of Scotland to find you the most vibrant, most unusual and most unmissable events on offer this weekend, and in the coming week . . .

20th Galloway Antiques
Scotland's most prestigious quality antiques event, the Scone Palace Antiques and Fine Arts Fair is in its 20th year, and celebrates from November 6 – 8 by showcasing an array of stunning items for sale from antiques and fine art dealers based all over the country.

BBC Good Food Show
Steal ideas and taste delicious food from the best culinary talent the UK has to offer at the BBC Good Food Show in Glasgow's SECC, Friday, November 6 – Sunday, November 8. If you haven't got your tickets yet, here's an exclusive 15% discount for Scots Mag readers: MVS17, just click here to book!

Celebrating Stevenson
Robert Louis Stevenson Day is on November 13, but the celebration events are starting early in Edinburgh! On Tuesday, November 10, follow in the author's footsteps in a guided walk around Colinton, taking in the new Stevenson Poetry Trail. For the full line up of exciting talks, walks, film screenings, plays and tours, click here.

Contemporary Vices
Explores the weird and darkly humorous world of contemporary vices, bad habits, guilty pleasures and beloved deadly sins that we all share in Brian Irvine and Jennifer Walshe's Scottish premiere of 13 Vices on Friday, November 6 at the Woodend Barn in Banchory. Tickets here.

Silversmiths
The National Museum of Scotland's current exhibit, The Silversmith's Art: Made in Britain Today, is hosting free drop-in demonstrations by some of the UK's leading silversmiths. Learn the trade, and discover the secrets behind exhibition pieces in the first drop-in date: Saturday, Nov 7.

Award-winning Comedy
The winning Best New Comedy at last year's Olivier Awards, Jeeves and Wooster in Perfect Nonsense, stops off at Dundee Rep from Monday, November 9. Written by and starring the Goodale Brothers this critically acclaimed stage play is based on P. G. Woodhouse's literary works.

Film Inspiration
Edinburgh Zoo is hosting new movie magic sessions daily from Nov 6, where visitors can watch a film and meet the animals that inspired it. Meet a giant stick insect before watching A Bug's Life, or meet a bearded dragon then watch How To Train Your Dragon 2! For screening dates, click here.

A Mix of Traditions
Aly Bain has teamed up with Ale Moller and Bruce Molsky for an evening of accoustic and traditional music from Celtic, Nordic and Appalachian cultures, and they're back at Stirling's Tolbooth for the first time in two years on Saturday, November 7.

Turner at Tramway
The works in this year's Turner Prize shortlist are being exhibited at Glasgow's Tramway, accompanied by a programme of workshops, talks, tours and activities. Click here to find out more, and pick up our November issue for an in depth look at the artists and what this means for Glasgow.

Last Chance for Amber!
The Perthshire in Amber programme comes to a close on Sunday, November 8, and although the closing concert is sold out, there are still some tickets left for Saturday's events! Don't miss an evening with Dougie Maclean & Friends and click here for full info.