Ten Things You Cannae Miss … October 9 – 15
---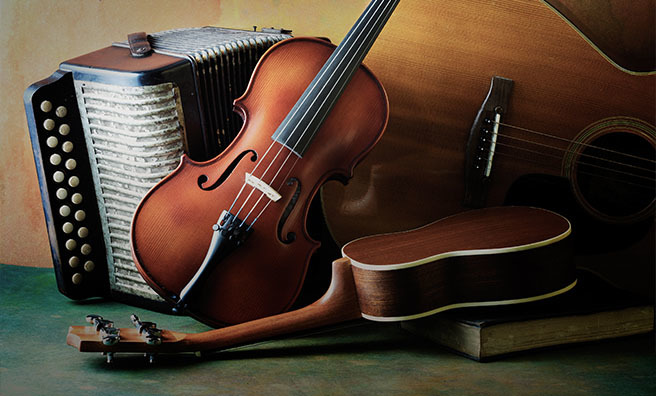 Our team have swept the length and breadth of Scotland to find you the most vibrant, most unusual and most unmissable events on offer this weekend, and in the coming week . . .

Big Fun Run
It's not too late to join Edinburgh's Big Fun Run on Sunday, October 11! The event is a no-strain, no-pressure 5 km, and you can run to raise money for a charity close to your heart – or just for the fun of it! Click here for details, a map of the route and information on how to enter.

Tales from the Battlefield
From October 10, the Wallace Monument will host a live performance for the whole family, telling the story of two soldiers – one a jubilant warrior from Wallace's army, the other an injured English soldier – who come face-to-face after the Battle of Stirling Bridge in 1297. 

Fiddle Fest
The 28th Shetland Accordian and Fiddle Festival takes place this weekend from Thursday, October 8 until Monday, October 12. There's an incredible variety of live bands across the weekend, but a definite highlight has to be the Grand Dance on Saturday, October 10, where a selection of bands play virtually non-stop all evening!

Autumn Adventures
The weather may be getting a little colder, but the organisers of Torridon Sea and Mountain Festival are out to show that you can still have a great time in the great outdoors! Running 9 – 19 October, the diverse programme includes kayaking lessons, scrambling workshops craft fairs – and, of course, the local ale festival.


Ask Bob
At last, the answers to life's biggest questions from the one and only Bob Servant! Head to the Gardyne Theatre, Dundee, for an evening with Bob Servant's sidekick Frank (Jonathan Watson) and creator Neil Forsyth as they delving into Bob's, er, interesting views on love, sex, money, relationships, cheeseburgers and more.

Friday Night Comedy
The Gilded Balloon and Drygate Brewery present a night of comedy from Jarred Christmas, Jen Brister, and Christopher Macarthur-Boyd with MC Ray Bradshaw. Doors open at 8pm on Friday, October 9, and ticket holders can enjoy 15% off their food bill, too. Book here.

The Golden Spurtle
Head off to Carrbridge on Saturday, October 10 for the Golden Spurtle Porridge Championship – Scotland's breakfast version of The Olympics! Porridge experts from across the globe will start making their porridge at 11am that day as they battle for the title of World Porridge Making Champion.

Island Films
The Hebrides International Film Festival begins on Tuesday, October 13 showcasing dramas and documentaries from small Islands across the globe to to reflect vanishing cultures and native peoples. Click here to see the programme of remarkable screenings that runs until Saturday, October 17.

Wave Classic
Founded in 1986, Tiree Wave Classic is the longest running professional windsurfing event in the world – and it just keeps getting better! This year's event is between Saturday, October 10, and October 17, with water sport competitions and taster events, but also bands and night functions for the non-surfers out there.

Hospice Care Week
A thought-provoking documentary, Seven Songs for A Long Life, is currently screening in cinemas, hospices and community centres all across the country to support Hospice Care Week, which runs until Sunday, October 11. Click here for your nearest screening to support this worthwhile cause.