The Cannae Miss List: April 28 – May 4
---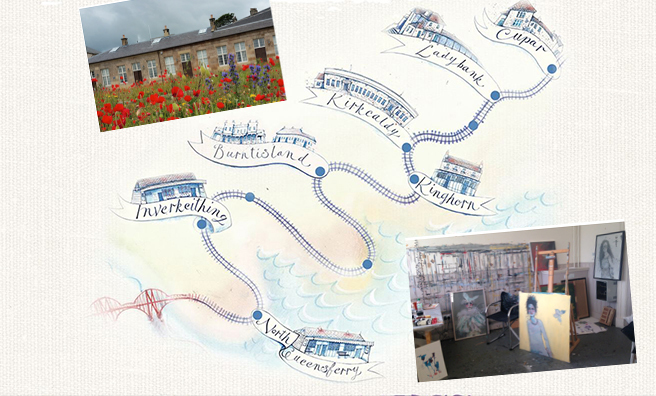 Our What's On guide to the most vibrant, most unusual and most unmissable events in Scotland this weekend and in the coming week

Artline
Our top event this week is the Artline Open Doors Weekend across April, 29 and 30. Seven Fife stations on the East Coast mainline have been strikingly refurbished as artists' studios or heritage centres – so catch the train to see this free event!

Running Wild
The only Scottish dates on the first UK Tour of Running Wild by Michael Morpurgo are May 2 – 6 at the King's Theatre, Edinburgh. The exciting tale of elephants and jungle survival is perfect for the whole family.

Beltane Fire Festival
Head to Edinburgh on Sunday, April 30, to watch wild mix of drums, fire and physical theatre wind around the Carlton Hill in a dazzling display by the Beltane Fire Society. This is their thirtieth reimagining of the ancient Celtic festival


Destination Cosmos
Visitors to the Dynamic Earth between April 29 and May 1 can take a journey through the cosmos with an immersive theatre experience. Learn about Tim  Peake's mission to the ISS in the fully digital 360° pop-up Planetarium.

Spirit of Speyside
The Spirit of Speyside Whisky Festival is one festival that whisky fans simply can't afford to miss. Until May 1 head to Speyside for unique distillery tours and whisky tastings, meet-the-expert sessions, whisky and food pairing experiences, masterclasses and lectures, wildlife walks and 'drambles', family fun days and more. Phew!

Wild Science
Dumfries & Galloway's Wild Science Festival is always a big hit with kids young and old, and this year it's back on April 29 for a day of rocket-making, Mars rovers, Mindstorm robots, animal handling, and KNEX challenges at the Crichton Campus, Dumfries.

Shetland Folk Festival
Get your toes tapping at the Shetland Folk Festival with ceilidhs, concerts, and music workshops until Sunday, April 30. The acts, both local and international are always of an incredible standard.