The Cannae Miss List: Dec 15 – 21
---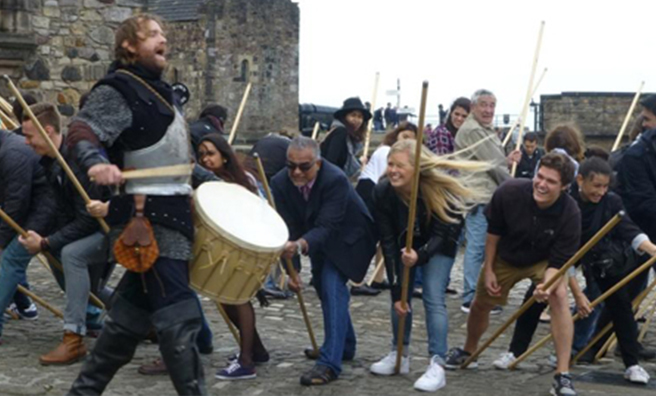 Our What's On guide to the most vibrant, most unusual and most unmissable events in Scotland this weekend and in the coming week

Down To Earth
It's 100 years since the Strathmore Meteorite fell to Earth, and to celebrate the National Museum of Scotland is reuniting the four fragments in a free exhibition, with fragments of other meteorites found on Scottish soil.

Aviemore Santa Run!
Head to Aviemore to see hundreds of Santas run through the snow-covered town to raise funds for Disability Snowsport UK in the Aviemore Santa Run. Open to all ages, with a choice of one mile or 5 km.

Christmas Trail
In Archerfield, East Lothian, the walled garden and forest trials have been turned into a Christmas Wonderland, with fairy trails for young and old, and live performers and lighting design from JMP Productions.

Shiltron!
Travel back in time to 1513 at Edinburgh Castle, when James IV was arming his troops, and see how the Scots of this era fought with pikes in schiltrons – and have a go yourself! Saturday, December 16, and Sunday, December 17.

Christmas Carol
Dundee Rep's marvellous ensemble presents the timeless Christmas Carol, with Ann Louise Ross as the infamous Scrooge. Daily performances until Thursday, December 21.