The Cannae Miss List: Jan 13 – 19
---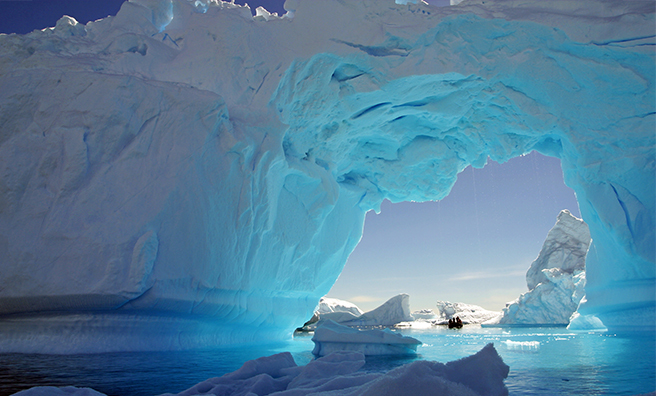 Our What's On guide to the most vibrant, most unusual and most unmissable events in Scotland this weekend and in the coming week

Travels To Antarctica
Explore the "last great wilderness on earth at Dundee's Discovery Point Café Gallery from Saturday, January 14 where Roger Slade's free photography exhibition captures the breath-taking beauty of Antarctica.

Folk Session
At Blackfriar's Bar & Kitchen in Glasgow, enjoy a lazy Sunday afternoon on January 15 with guest folk musician, Alistair Savage. We hear the food's pretty good too, so pop down for lunch beforehand!

Discover The Picts!
At Nairn Free Church on Friday, January 13, you can learn about the customs, traditions and daily lives of our ancestors – the Northern Picts in a fascinating talk by Dr Gordon Noble.

Blood And Wine
A Game of Thrones-inspired pop-up bar has, well, popped up in Edinburgh serving a range of ales, spirits and wines from the Seven Kingdoms. Find it on Dublin Street on Wednesday, January 18.

Celtic Connections
The largest annual winter music festival of its kind is back in Glasgow for a fortnight's celebration of the folk, roots and world music. The opening gala is on January 19 and stars Laura Marling and the BBC Scottish Symphony Orchestra.

Ski Scotland
After the snow we've had over the last couple of days the Lecht Ski Centre is expecting to open a few runs on Saturday, January 14. Do check the roads before you dig out your ski poles and snowboards, though – drifting snow can cause road closures.

Perth Chamber Music
There's a treat for the ears in St John's Kirk, Perth on Tuesday, January 17 – the music of Mendelssohn, Finzi, and more will be performed by Gina McCormack on violin and Nigel Clayton on piano.

Kelso Races
The 2017 races begin at Kelso begin with a New Year Meeting on Sunday, January 15. Expect a full day out with bistros and burger vans around the paddock. Get yourself a race card and cheer your horse on!