Events Scotland: The Cannae Miss List: Jan 25 – 31
---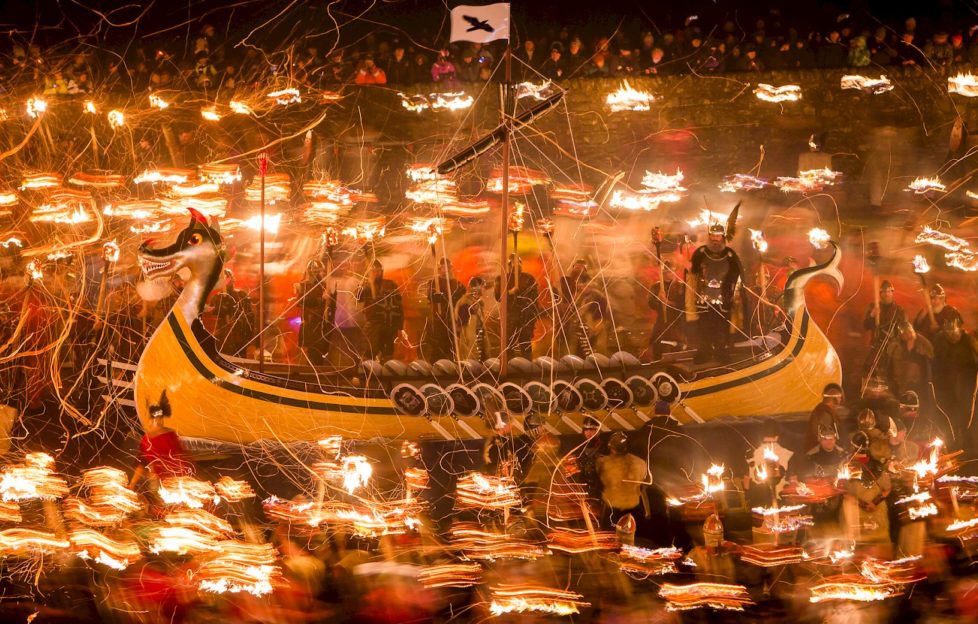 Up Helly Aa
Our What's On Scotland guide to the most vibrant, most unusual and most unmissable events this weekend and in the coming week
Aviemore Sled Dog Rally
Glenmore, January 26 – 27
This race in Glenmore is the largest event of its kind in the UK, with over 1000 sled dogs and 250 mushers. Check out the three-wheeled-rig if there's no snow!
The Ghosting of Robert Burns
Eastwood Park Theatre, Griffnock, January 27
James Mackenzie stars as the Bard giving dating advice in Gillian Duffy's comedy-drama.
events scotland
Peebles Outdoor Film Festival
Eastgate Theatre, Peebles, January 25 – 27
A weekend of adventure films, inspiring speakers and hands-on sessions. Click here to read our article on the Film Festival.
events scotland
Up Helly Aa
Lerwick, January 29
This famous event dates back to Victorian times and involves a series of marches that culminate in a torch-lit procession and the burning of a galley.
events scotland
Scottish Portrait Awards
Glasgow Art Club, until February 9
This exhibition features top portraits by artists and photographers, including the winner of the SPA in Fine Art, the SPA in Photography & the SPA Young Photographer (16-25 Years) awards.
events scotland
Burns for Beginners
Edinburgh Castle, January 26 – 29
Come along for a light-hearted introduction to the bard and some of his works and find out what made the man tick.
Make sure to double-check event websites and weather warnings before travelling.
events scotland