The Cannae Miss List: June 16 – 22
---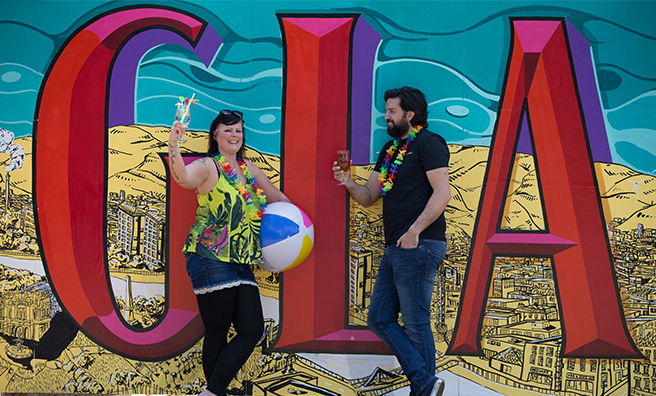 Our What's On guide to the most vibrant, most unusual and most unmissable events in Scotland this weekend and in the coming week

North Hop
The North Hop roaming festival heads to Glasgow on Friday, june 16, and Saturday, June 17, to showcase the very best of Scotland's burgeoning food and drink scene. Live brewing demonstrations and live music accompany the veritable feast.

St Magnus Festival
Annual midsummer celebration of the art at St Magnus Cathedral and other great venues in Kirkwall, Orkney. Music is at the forefront, but drama, dance, literature and the visual arts are all featured from Friday, June 16, until Saturday, June 24.

Shall We Dance?
A glittering evening of ballroom dancing is taking place in The Studio, Edinburgh, with an informal lesson, live music and a showdance by the current Scottish Ballroom champions, Tibor Poc and Hilary Mouat.

Origami Theatre
Janacek's The Cunning Little Vixen comes to The Byre Theatre in St Andrews from Friday, June 16, until Sunday, June 18. The enchanting tale of a Forester who attempts to domesticate a young Vixen has been given an origami twist for this new production!

Climb Scotland
The UK's biggest youth climbing festival takes place in the EICA, Ratho, on June 17 – with free entry! From 10 am you can try out the routes, listen to talks from inspirational paraclimbers, and try the outdoor assault course!

Glasgow Jazz Festival
Jazz musicians from across the UK are tuning up for the Glasgow Jazz Festival from Wednesday, June 21, across various venues in the city. Don't miss Martin Taylor and Alison Burns celebrate 100 years of Ella Fitzgerald at the Strathclyde Suite.

Midsummer 

Mellerstain 

Concert
Closing the events list this week is the Borders Music & Arts Society's Midsummer Concert at Mellerstain House, near Gordon on Thursday, June 22. Listen to John Myerscough on cello and Alisdair Beatson on piano, after a grand drinks reception in the Oval Hall.