The Cannae Miss List: June 2 – 8
---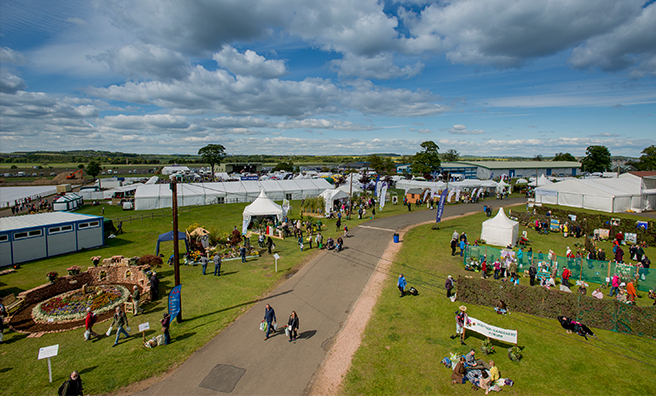 Our What's On guide to the most vibrant, most unusual and most unmissable events in Scotland this weekend and in the coming week

Gardening Scotland
The Royal Highland Centre in Edinburgh will explode with colour and scent this weekend for Gardening Scotland (June 2-4). Browse the plants, tools, equipment and garden furniture at your leisure, and be inspired by the beautiful displays.

West End Fest
If you're in Glasgow this weekend, don't miss the annual Vinicombe Street Party to kick of the West End Festival on June 4. With al fresco bars, street food, performers and live music, there's a carnival atmosphere in Hillhead.

Fyne Fest
"Great beer, great food and great music" says the Fyne Fest website, and we can't say fairer than that! Fyne Ales present the fest across June 2-4, with on-site camping and a variety of great activities – as well as the beer, food and music!

West Fest
Dundee's got a festival on this weekend, too, with the West Fest's Big Sunday at Magdalen Green from 1 pm on Sunday, June 4. Live music, arts & crafts, food stalls and hopefully some sunshine!

Oban Live
The biggest music festival in Argyll & Bute, Oban Live, is back across Friday, June 2, and Saturday, June 3. The two-day open-air concert features trad-fusion favourites like Toploader, Skerryvore, and Skippinish.

Eden Fest
Raehills Meadows in Dumfries and Galloway comes to life on Thursday, June 8, for the independent boutique festival, Eden Fest. 12 different stages showcase cinema, comedy, cabaret, and electrifying performances!

Dark Dundee
Walking guides, Dark Dundee, have a new grizzly history tour up their sleeves on Monday, June 5, with a walk up the Dundee Law to learn of its formation around 415 million years ago, and its role in the rise of Dundee.