The Cannae Miss List: Oct 27 – Nov 2
---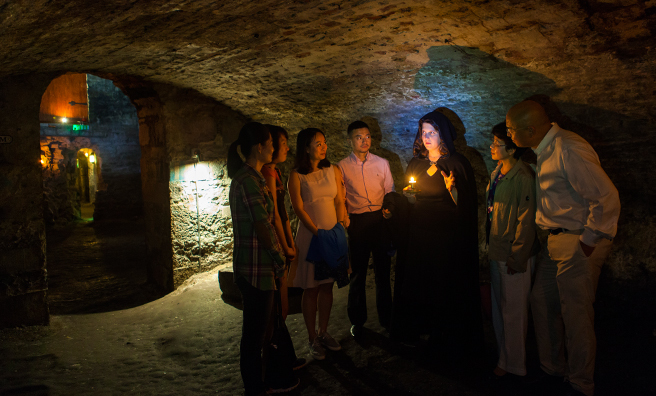 Our What's On guide to the most vibrant, most unusual and most unmissable events in Scotland this weekend and in the coming week

Spirits of Hallowe'en
Discover Edinburgh's ghoulish past with a new Hallowe'en programme from Mercat Tours. Gory Stories is a family-friendly tour on the history of guising, while Spirits of Hallowe'en lead visitors into the city's darker past. Available until Tuesday, October 31.

Galloway Hoard
If you haven't made it down to the National Museum of Scotland to see the hoard of Viking-age treasures, don't fret – the exhibition has been extended until Sunday, October 29! More than 100 rare and unique items from across Europe and beyond are on display, and viewing is free.

Mackintosh Festival
The sixth annual celebration of the work of Charles Rennie Mackintosh takes place in Glasgow until Tuesday, October 31. A collection of exhibitions, walks and tours will be on show around the city for the year of Innovation, Architecture and Design.

Dundee Science Festival
This city-wide festival of science is back from Saturday, October 28 for a fortnight of interactive live shows, science busking and maker workshops, story-time and open chat sessions. Click here for more information.

Samhuinn Fire Fest
On Saturday, October 21, join a torchlight procession along the Royal Mile with wild drumming, acrobatics and fire-dancing from the Beltance Fire Society to celebrate the end of summer and welcome the onset of winter.

Spirits of Scone
Another great winter illumination event, but this time with a Hallowe'en twist! Enjoy a tour through the grounds and graveyard of Scone Palace, meeting gruesome figures from Scotland's past along the way. Every night until Tuesday, October 31.