The Cannae Miss List: Sept 29 – Oct 5
---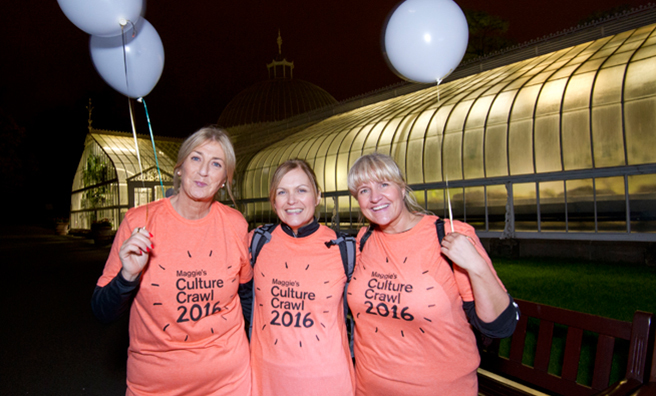 Our What's On guide to the most vibrant, most unusual and most unmissable events in Scotland this weekend and in the coming week
Maggie's Culture Crawl
Combining a great night out with a sponsored race for charity, the Maggie's Culture Crawl goes behind-the-scenes in some of Glasgow's most famous landmarks on Friday, September 29. There will be performances at each venue with food and drink, too. Register on the door at the Kelvingrove Art Gallery.

The Artist and The Architect
A new exhibition opens at Perth's J D Fergusson Gallery on September 30, featuring works by Charles Rennie Machintosh and J D Fergusson, shining a spotlight on their friendship and artistic influences on each other in the latter part of the 19th century.

A Play, A Poet & A Pastry!
Bunbury Banter and The Theatre Royal, Dumfries have launched a programme of new productions in the oldest working theatre in Scotland! The first event on September 29, features a world premiere of The Square Mile, with performance poetry written in response by Liz Niven.

Ayrshire Real Ale
In Troon Concert Hall from October 5 – 7, you can enjoyed the Ayrshire Real Ale Festival, with two ale bars and an increasingly popular cider bar, serving more than 150 ales and ciders from around the UK. Tutored tastings, live music and food stalls will also be on offer.

Callander Jazz & Blues
Over 300 local, national and international musicians are taking over the hotels, school and even the kirk in Callander for the 12th annual Callander Jazz & Blues Festival. Head to the Trossachs from Friday, September 29, to Sunday, October 1 for a weekend of fabulous music – including our own Jim Crumley on jazz guitar!

Highland Archaeology Fest
From September 29, there's a wide array of Archaeology Festival events springing up across the region. Local experts and national organisations are providing walks, talks, tours, workshops, exhibitions and much more to help visitors understand more about the movement of people throughout the Highlands.