Ten Things You Cannae Miss… Sept 2 – 8
---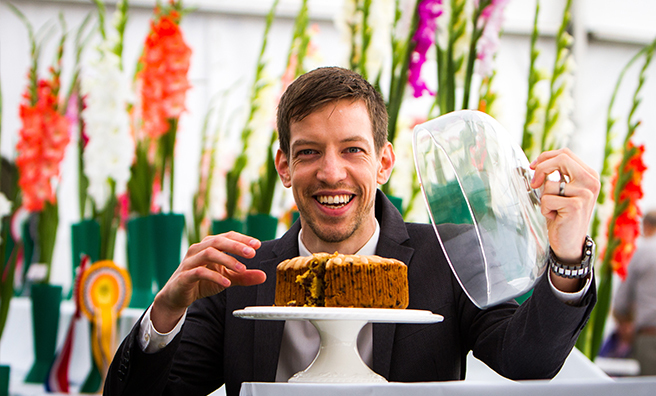 Our What's On guide to the most vibrant, most unusual and most unmissable events in Scotland this weekend and in the coming week

Dundee Food & Flower Festival
This year's festival runs September 2 – 8 and includes demonstrations from the likes of award-winning chef Jean Christophe Novelli, and and a kaleidoscope of flowers, fruits and fresh produce. Tickets and full programme here.

Glasgow's Festival of Wheels
This weekend sees the first month-long celebration in Glasgow of all wheeled activities. From Saturday, Sept 3, roller skating, skateboarding, BMX biking and the Blue Light Festival come together at Glasgow's Riverside Museum.

Linlithgow Folk Festival
Find live music sessions and concerts, a ceilidh, street entertainers and a craft fair in Linlithgow from Wednesday, September 7. Tickets and programme info here.

Angus Heritage Week
From September 2-9, the Angus Heritage Week including a series of fascinating talks, guided walks and Doors Open Days – don't miss a chance to look inside the 19th-century Barry Mill.

PaisleyMake
The hometown of the Paisley Pattern is set to welcome top designers and creative professionals to the first ever design showcase PaisleyMake! The free event includes hands-on activities for all ages until Saturday, September 3.

Glassgow Comedy
Tom Wrigglesworth, one of the finest and most original comics in the UK, headlines Gilded Balloon Comedy at Drygate Brewing Co., Glasgow, on Friday, September 9. Expect twisted logic and whimsical storytelling from this original new comic.

Perthshire Open Studios
From Saturday, September 3, over 200 artists & makers open their doors for Perthshire Open Studios, giving visitors the chance to get to know their work processes. Map of participating studios, here.

Orkney Science Fest
The Orkney International Science Fest runs September 1 – 8, and the programme sounds fascinating – gravitational waves, dark matter, the Northern Lights, Antarctic exploration and much more. Full programme here.

Carve Carrbridge
Watch competitors from around the world carve sculptures at the The Scottish Open Chainsaw Carving Competition on Saturday, September 3! Pipers, stalls and refreshments add to this must-see event in Carrbridge.

Celebrating Gaelic
Toes will be tapping right across the Highlands this week with the Blas Festival from Friday, September 2, to Saturday, September 10, celebrating Gaelic culture through song, dance, live music, and poetry.