Ten Things You Cannae Miss… Sept 25 – Oct 1
---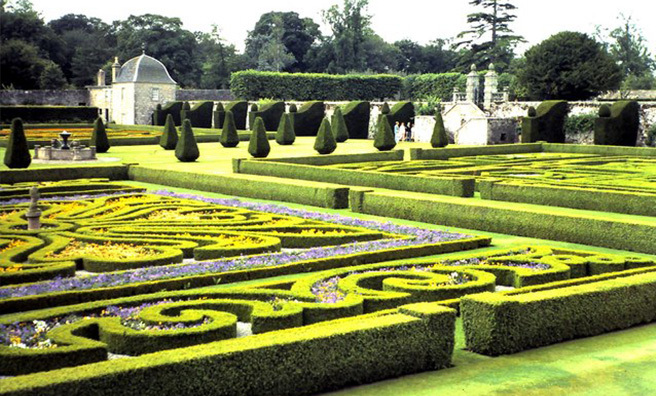 Our team have swept the length and breadth of Scotland to find you the most vibrant, most unusual and most unmissable events on offer this weekend, and in the coming week . . .

Rebels and Redcoats
Commemorate the 300th anniversary of the Battle of Sherrifmuir at Stirling Castle, where Jacobite prisoners and a Government Garrison recall their experiences from the battle from 12pm – 4pm on Saturday, September 26.

The Call of the Wild
TV adventurer Ben Fogle is on is first solo theatre tour to recount fascinating tales of exploring the wilderness. The Call of the Wild tour begins in Eden Court, Inverness, on Monday, September 28, visiting Aberdeen, Dundee, Stirling and Carlisle on the following days.

Worlds of Enchantment
Disney on Ice comes to Glasgow's Braehead Arena from Friday, September 25 to Sunday, October 4 with its World of Enchantment Tour. Beloved characters from Frozen, Cars, The Little Mermaid and Toy Story 3 join Mickey Mouse for an action-packed spectacular.

Our Culinary Archives
On Saturday, September 26, RCAHMS, Edinburgh will open the doors to its incredible archives for a special day dedicated to Scotland's Year of Food and Drink. Unique photographs and drawings of historical shops, pubs, distilleries and factories will take centre stage, and experts will give talks and behind-the-scenes tours.

Stirling Fringe
Last chance to catch the first class comedy, live music and entertainment of Stirling Fringe on Saturday, September 26. There's still loads to see, including the Pioneers of Performance day of modern dance. Workshops for all ages run throughout the day – click here for more.

Travelling Medicine
Following the incredible success of their 30th Anniversary Tour last year, Big Country are on the road again performing their biggest hits in venues right across Scotland on their "Travelling Medicine" tour. Tuesday, September 28, sees them at the Dundee Rep, with a host of other Scottish venues following. Click here for the full venue list.

Science Safari
Friday, September 25, is European Researchers' Night, with science exploration being celebrated across the continent. Edinburgh Zoo is in on the action, too, with a Science Safari, encouraging kids to get hands on with exciting experiments organised by Heriot-Watt University.

Apples and Cornkisters
Celebrate the harvest with Apple Sunday at Pitmedden Garden, Aberdeenshire, on Sunday, September 27. Local produce (including the garden's famous apples and pears) will be on sale, and live music from Ythan Fiddlers, Bothy Ballads and Aberdeen Gaelic Choir makes this a great way to round off the weekend.

The Enchanted Forest
The multi-award winning sound and light show, Enchanted Forest, commences its biggest ever run of shows on Thursday, October 1. Due to popular demand it's running until November 1, but tickets are disappearing fast so click here to get yours!

Turner Prize 2015
One of Europe's most important and prestigious contemporary visual art awards comes to Scotland for the first time on Thursday, October 1, with an exhibition of work by the four shortlisted artists being held at Tramway, Glasgow! Admission is free, and the winner will be announced in December.