A Fierce New Venture
---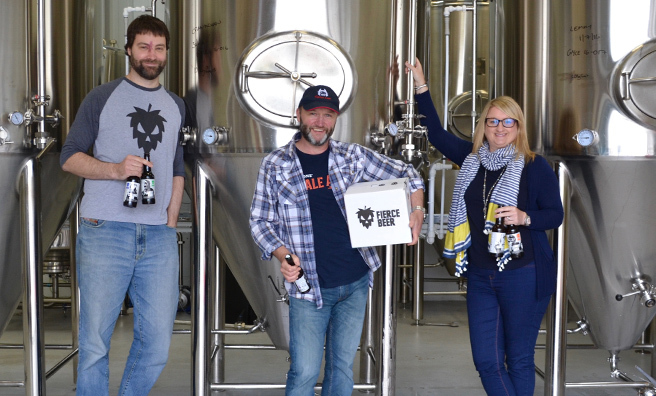 Aberdeen's only micro-brewery is ready to take on the national craft beer market!
Micro-breweries are popping up all over Scotland, each with its own unique flavour and style, and Fierce Beer Ltd., Aberdeen's only micro-brewery, has just registered to join the fray.
Dave Grant, Managing Director, and David McHardy, Operations Director, started making their own home-brew in 2013, and, after cracking the recipe began selling their products to local craft beer bars.
Now, however, thanks to a big investment, they've opened up a Fierce Beer micro-brewery in Dyce, Aberdeen, In just two months the team have already produced over 20,000 litres of beer.
"Fierce is all about the flavour"
"We are delighted to have made this push into the brewing industry," said Dave, "and have invested a lot of time and money into the brewery to ensure the highest quality of produce is used when creating our beers.
"Fierce is all about the flavour and we're really looking to excite people's palettes with our new brews."
And speaking of new brews, their newest offering (just launched in July) is not for the faint-hearted!
Fuego Feroz is a spiced pale ale with habanero chilli (which ranks around the Scotch Bonnet level on the Scoville scale of fiery heat!) and fresh lime.
One of their first beers, on the other hand, has less spice and more citrus for a more refreshing wheat beer. Lemmy 'Avit has "spades and spades of lemons and rock salt" for those who prefer a crisper beverage.
There are six more beers on the core range of Fierce Beer Ltd., and you can find them in bars across the UK.
David and Dave also hope to open an off-sales bottle shop soon, and offer tasting tours of the micro-distillery.
We'll keep you posted on that one.