Follow Focus Inverness – Clava Cairns
---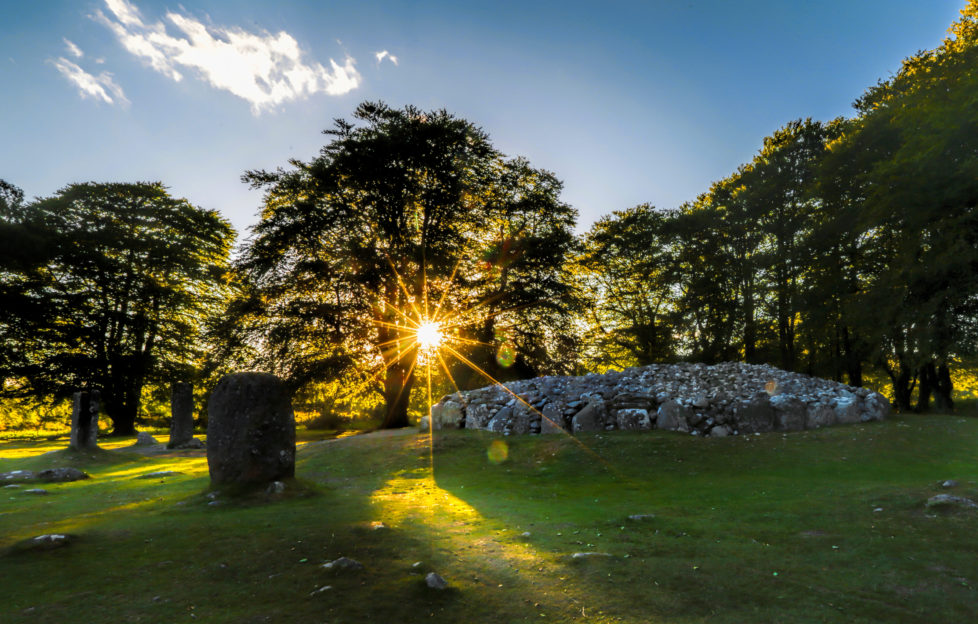 Our May issue's Focus On is Inverness, the heart of the Highlands, so here's a wee bit more for you on the historical wonder that is Clava Cairns
Paying a visit to Culloden Moor? If so, a short detour from this famous battle site to The Prehistoric Burial Cairns of Bulnuaran of Clava is a must.
Clava Cairns are a group of three Bronze Age ring cairns consisting of graves, passages and surrounding stone circles. The cairns are a few miles east of Inverness. And it's easy access thanks to brown tourist signs off the B9006/B851.
A hugely significant and exceptionally well-preserved prehistoric site, Clava Cairns is a fantastic example of the ancient history of Highland Scotland, dating back about 4000 years.
The Cairns achieved vast popularity from their exposure in the fantasy series Outlander, and inspired the fictitious Craigh an Dun standing stones where the heroine, Claire, steps back in time. You, too, can step back in time to almost 2000 years BC to the Bronze Age, when the site was used as a cemetery.
Historian, David Weinczok's, took us on a tour of this ancient beauty, which you can watch below:
4,000 year old Clava Cairns. Inspiration for Craigh na Dun in #Outlander! #ScotsMagOutlander https://t.co/RTTUaa6lsH

— David C. Weinczok (@TheCastleHunter) April 7, 2018
The Scots Magazine also reported on The Battle of Culloden way back in 1746. And last year we took the a copy our April 1746 issue to the site for an epic live reading!
This was part of our #ScotsMagOutlander Highland History campaign, where we explored the real history of Outlander.
Click the links and discover more!