Outlander Country: Myths, Legends & Locations
---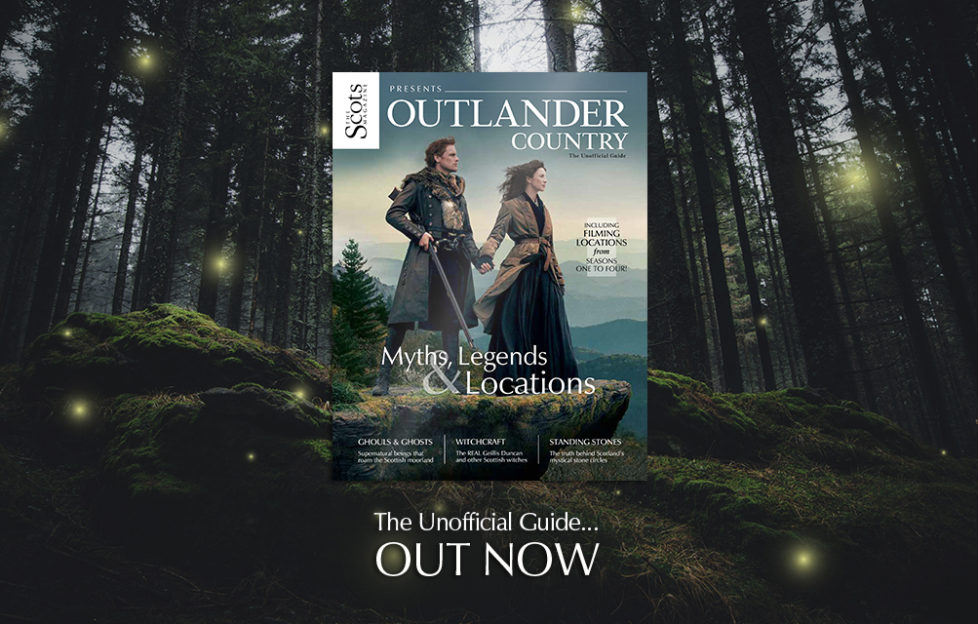 Introducing Outlander Country: Myths, Legends & Locations – the unofficial guide brought to you by The Scots Magazine team!
Outlander Country – Myths, Legends and Locations is the unofficial guide to the inspiration, filming locations and mythology behind the hit US TV show.
Discover why Outlander author Diana Gabaldon insisted the show be filmed on location in Scotland, learn the secrets behind the country's standing stones and pick up fascinating facts from the set of the dynamic series.
You can also find out where key scenes from seasons one to four were filmed in this 148-pages guide to Outlander and the land that inspired it.
Delve deep into the ancient art of Scottish witchcraft and discover the real Geillis Duncan 

Take on the ghosts & ghouls that roam the Scottish moorland

Dabble in some fairy-spotting in Skye

Learn the truth behind Scotland's mystical stone circles

Explore our in-depth guide to the show's famous filming locations 
And much more…
Purchase your copy today

here!
And discover more Outlander content online>>